Sponsorship opportunities
HERTS TOURISM AWARDS SPONSORSHIP OPPORTUNITIES
The Tourism Awards offer a fantastic opportunity for organisations that support the tourism industry or work with tourism businesses to raise their profile among tourism businesses and consumers.
There are several available sponsoring opportunities ranging from £1,200 +VAT to £5,000 +VAT.
Being a sponsor of an awards category is one of the core branding and networking benefits for Visit Herts Corporate Partners. Businesses can also sponsor a category, providing there is no conflict of interest, for a fee of £1,200+VAT.
The seven categories available to sponsor in 2018 are:
· Rest Your Head Award – Bed and Breakfast of the Year
· Taste and Tell Award – Taste of England Award
· Big Sleep Award - Hotel of the Year
· Big Day Out Award – Large Visitor Attraction of the Year
· Hidden Gem Award – Small Visitor Attraction of the Year
· Raising the Bar Award – Tourism Pub of the Year
· Lasting Impression – Ultimate Tourism Experience of the Year (to include events, festivals, shopping, art & culture)
SPONSOR BENEFITS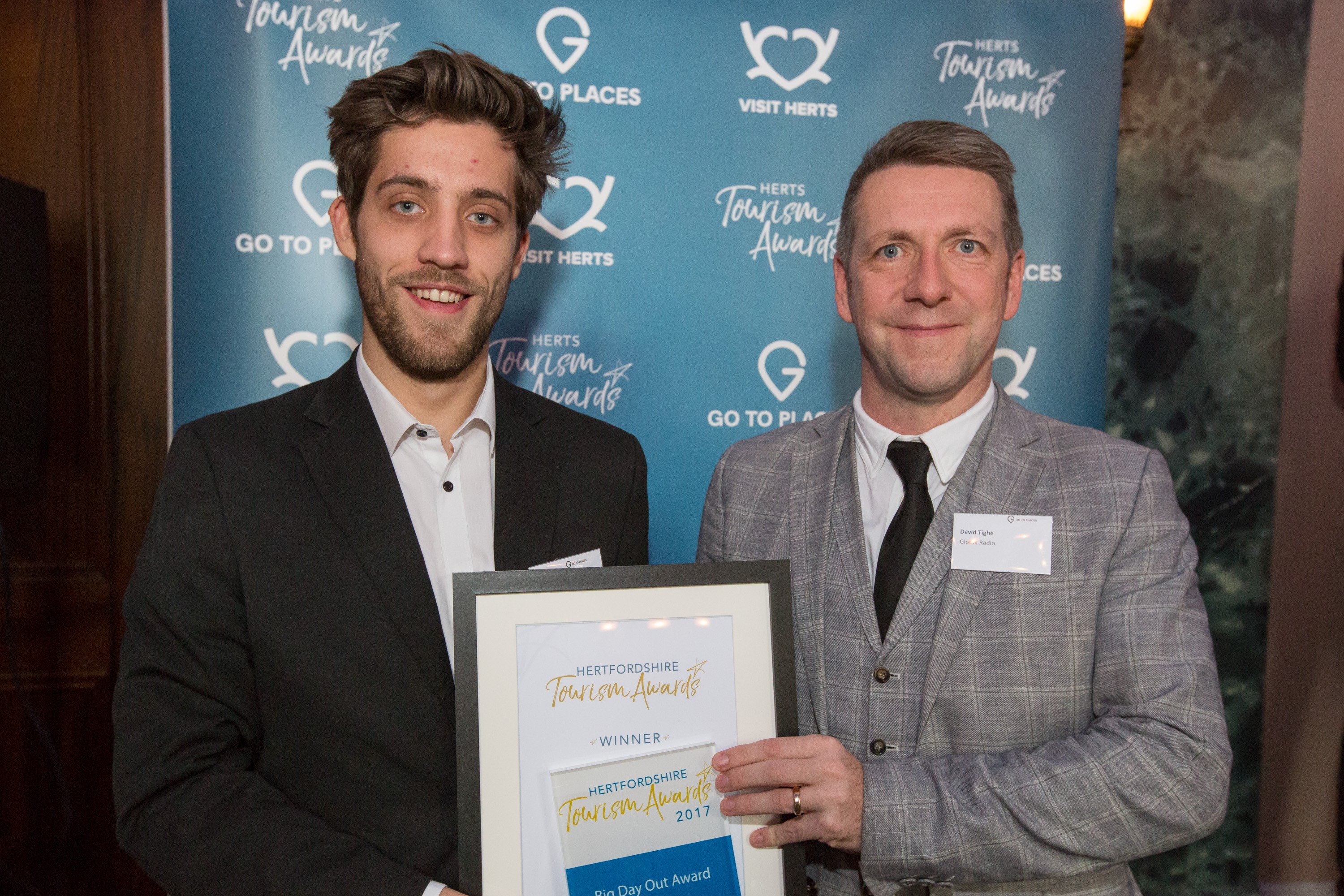 As a category sponsor of the awards programme your benefits will include:
· Your company named as a sponsor of a selected category
· Your logo featured on the awards webpage and all communications
· A 100 word company biography on the Awards' dedicated Sponsors page and a link to your website
· Links from the relevant county Awards' sites to your website
· Two tickets to the award ceremony and branding at the event
· The chance to present an award at the ceremony
There are other sponsorship opportunities available on a first come first served basis. To find out more, or discuss any other sponsorship ideas you may have, please contact Gaëlle Degrange