WELCOME TO ST ALBANS
History, culture, entertainment, food, drink, shopping, green spaces and beautiful accommodation, St Albans is the perfect location for a cultured weekend break. From famous historic sites to cultural escapes and of course the beautiful 11th-century St Albans Cathedral standing proudly in the city centre, why not make St. Albans the destination of choice for your next city break and soak up the culture and history of this beautiful, thriving city.
Day 1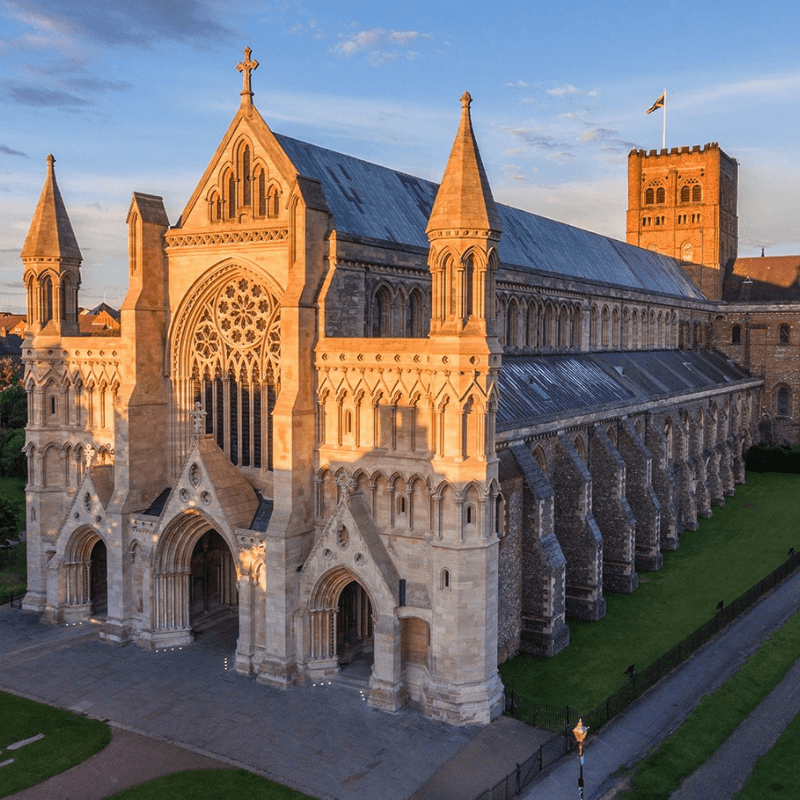 MORNING
St. Albans Cathedral
For your first morning in the area, head straight to the magnificent St Albans Cathedral, standing proud over the place where Alban, Britain's first saint, was buried over 1700 years ago. Surrounded by parkland, and just a stone's throw from the city centre, the Cathedral is home to the Shrine of St Alban, the longest nave in England, stunning medieval wall paintings and architecture that spans a millennia. Entry is free (though donations are gratefully received) and there are free guided tours every day of the week. The Abbot's Kitchen cafe on site serves delicious lunches and afternoon teas daily so you can grab some refreshments after a morning of discovery. Magnificent Heritage...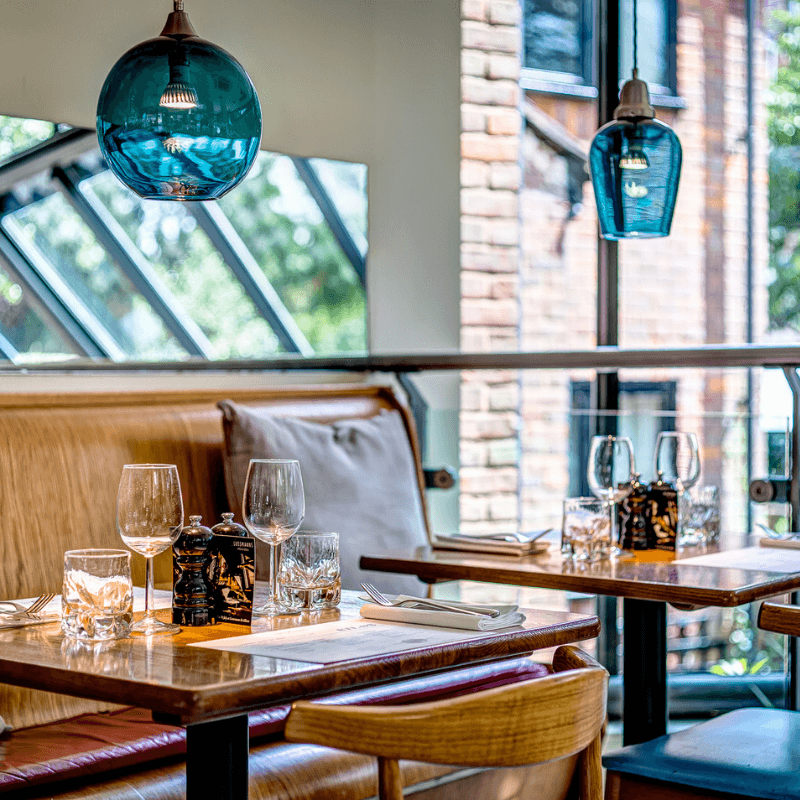 LUNCH
Lussmanns
Just off the High Street, Lussmanns St Albans is situated next to the Cathedral and the Abbey Church, overlooking the beautiful Vintry Gardens. A light and spacious modern fish and grill restaurant boasting an award-winning, local sustainable menu. Delicious fresh food in the heart of the city centre and the perfect lunch spot to refuel in a packed day of sightseeing. Fresh, Light and Local…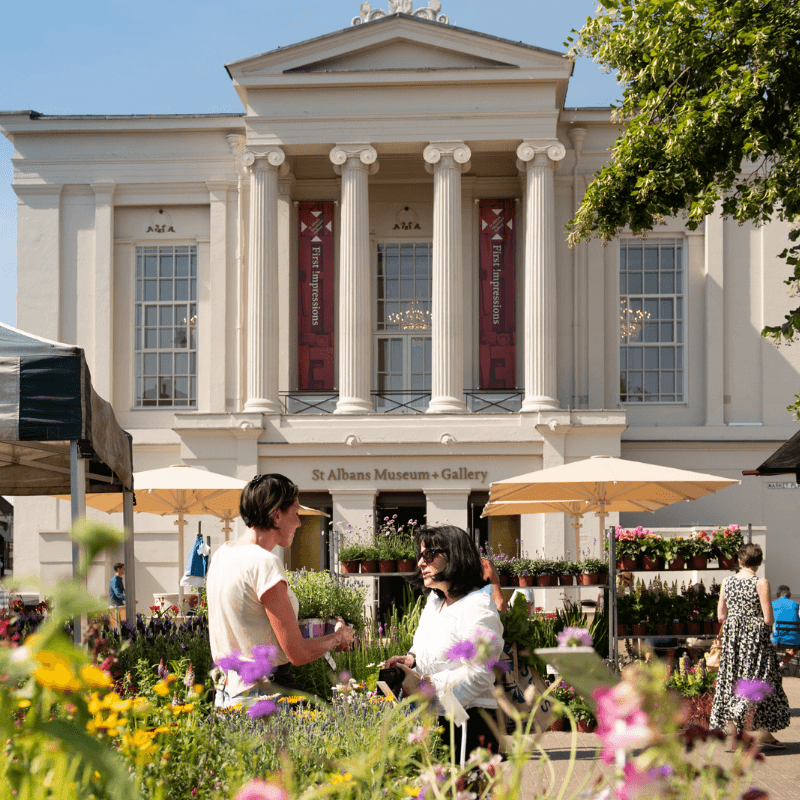 AFTERNOON
Explore the City Centre
Spend your afternoon discovering more of the sights and attractions at the heart of one of Britain's most historic cities. Head to the Clock Tower for a rare example of a medieval belfry and climb the 93 steps to enjoy the magnificent views of historic St Albans and the surrounding countryside. The tower is open to visitors on Saturdays, Sundays and Bank Holidays in the summer months. Also worth a visit is the St Albans Museum + Gallery, a newly created state-of-the-art gallery space showcasing over 2,000 years of priceless heritage and display contemporary artworks - sharing local, national and world treasures with visitors. A dynamic centre for arts, here you can enjoy regularly changing historical and cutting-edge art exhibitions and take part in the vibrant programme of events. If you're in the area on a Wednesday or a Saturday then St Albans Market is not to be missed – widely renowned as one of the best markets in Hertfordshire, browse the many stalls of street food, farm produce and local makers for a truly unique shopping experience to compliment the well-established retail offer on the high street. Exploring the heart of the city…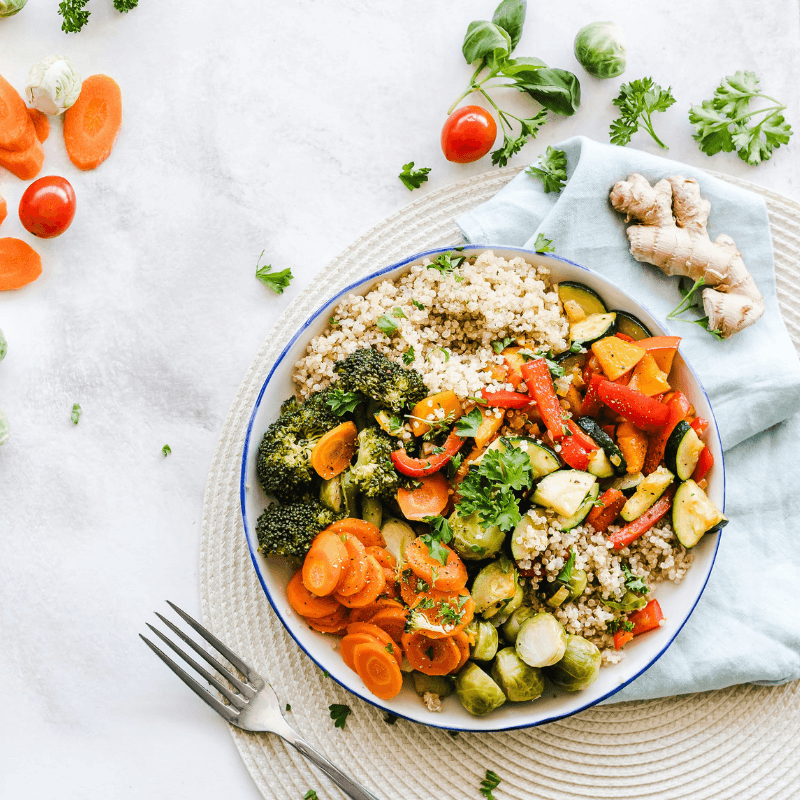 DINNER
Thompson St Albans
For dinner, Thompson St Albans offers a relaxed and affordable city centre fine-dining experience in a classic and tranquil setting. Benefitting from ever-changing menus that are dictated by the seasons and a selection of fine wines, carefully chosen to expertly match the dishes, this is a dining experience not to be missed. The terrace, a quaint Victorian-style courtyard with trailing ivy, honeysuckle, shrubs and flowers offers a perfectly relaxed environment for a truly special summer's evening meal. A touch of elegance…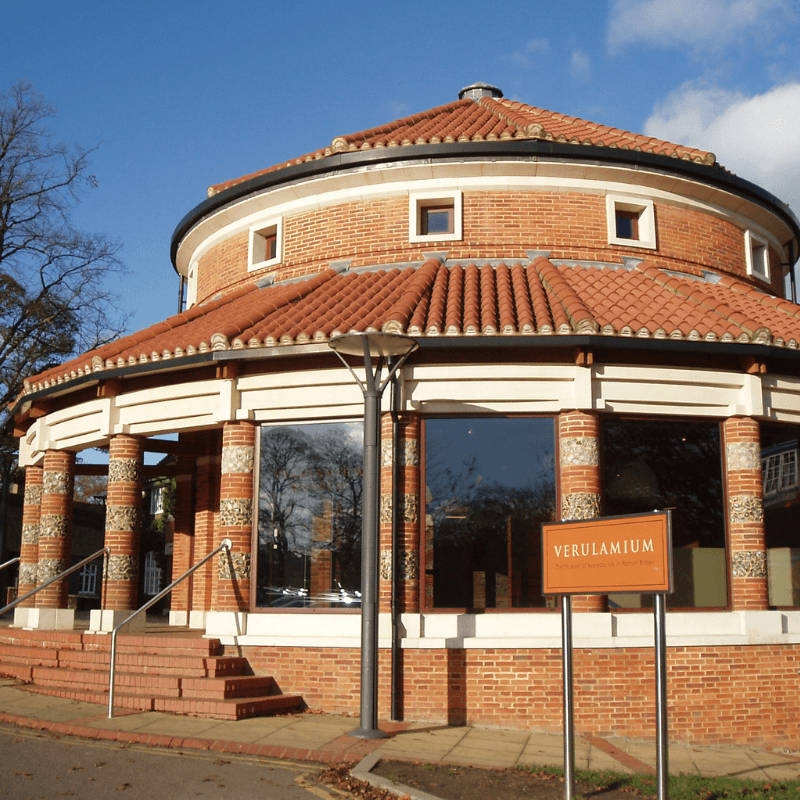 MORNING
Verulamium Museum
Spend your second morning exploring and discovering St Albans' incredible Roman history at the Verulamium Museum. Built on the site of one of the largest Roman cities in Britain, the museum is filled with ancient treasures and some of the finest mosaics outside of the Mediterranean. Bring the entire family and explore the wonders of Roman life, immerse yourself in recreated Roman rooms and admire the craftsmanship of the intricate large-scale mosaics on display. The Museum is set in a 100 acres of beautiful parkland, so the kids can enjoy the space and play areas after a morning in the museum. Roman history explored…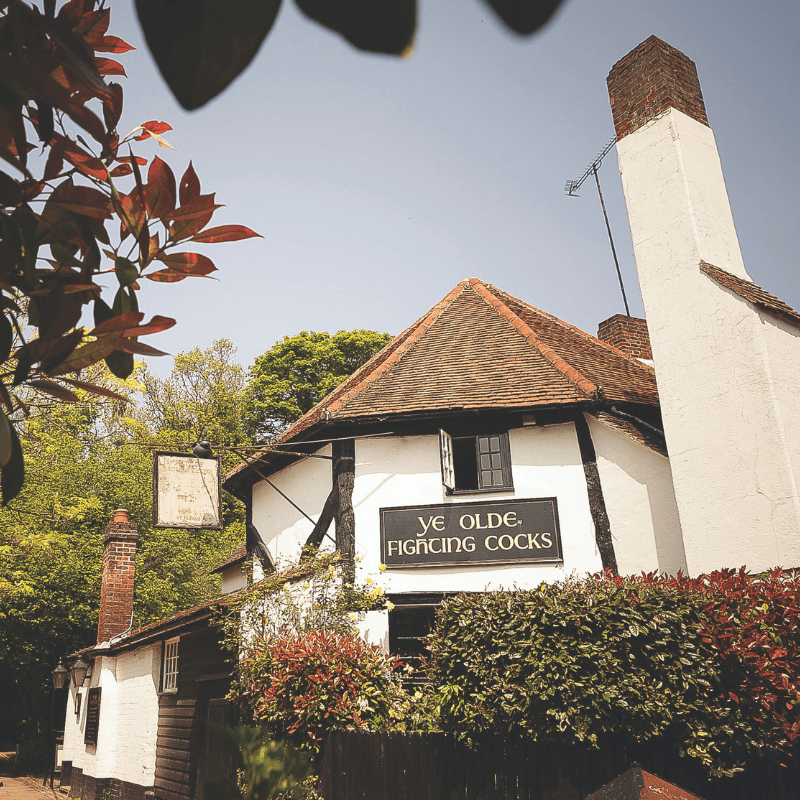 LUNCH
Ye Olde Fighting Cocks
A visit to St Albans wouldn't be complete without a stop at England's oldest pub on record, Ye Olde Fighting Cocks. With its picture-perfect building, fascinating history and award-winning local food and drink, it's the ideal spot to try some delicious local dishes whilst revelling in even more fascinating local history. The oldest pub in England…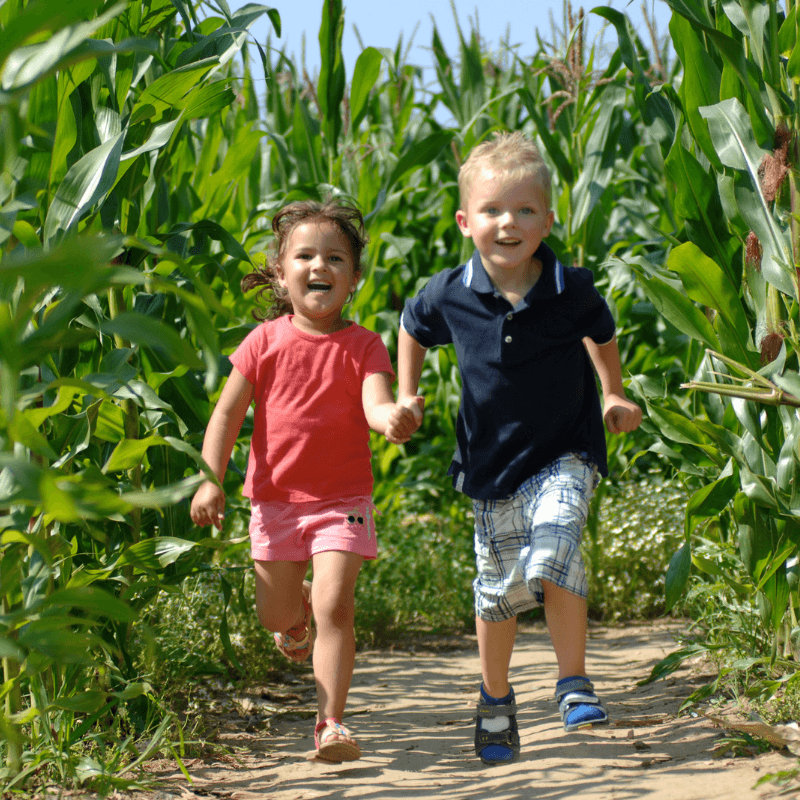 AFTERNOON
Willows Activity Farm
For a break from the city centre, and something to appeal to the little ones, head to Willows Activity Farm for a wholesome afternoon of family fun. Featuring a Peter Rabbit Adventure Playground, farm animals, tractor ride, live children's shows and acre upon acre of adventure play as well as daily meet and greets with Peter Rabbit and Lily Bobtail. If the sun decides to have a day off, there's plenty of indoor fun in Woolly Jumpers play barn, Peter Rabbit's Cotton-tail Village, Captain Chickens Egg Dodge and under cover JCB Young Drivers Zone. A firm family favourite…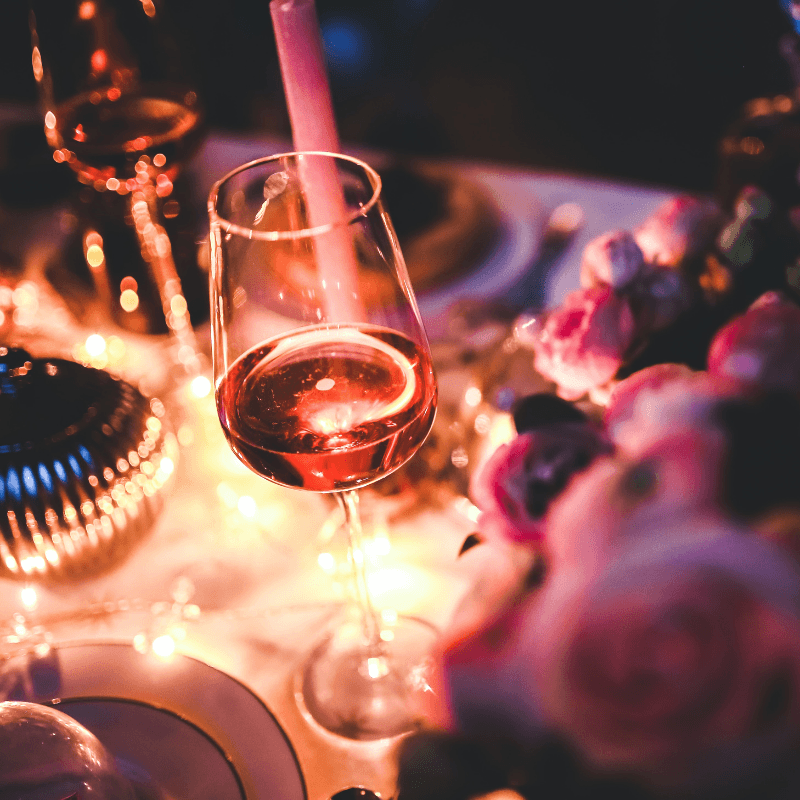 DINNER
Dylans Kings Arms
For dinner, why not try newly opened independent Free House, Dylans Kings Arms, serving a huge range of craft beer, real ales and fine wines alongside a delicious modern British menu. A unique and vibrant pub, relaxed from the formalities of fine dining whilst still offering an incredibly high standard of food, drinks and service. A meal to remember, this will be the perfect way to finish your wonderful weekend break. Vibrant, modern and delicious…
April – Herts Big Weekend
May – Museums at Night, Sustainability Festival, Beating the Bounds, Hertfordshire Country Show
June - Harpenden Carnival, Art on the Common (Harpenden), Alban Weekend: Alban Pilgrimage, Alban Weekend: Street Festival, St Albans Film Festival, St Albans Folk Festival
July - St Michaels Village Folk Evening, Childwickbury Arts Fair, Harpenden Highland Gathering, Wheathampstead Village Day, Classics on the Common.
August - Meraki Festival
September - Heritage Open Days, Redbourn Classics, St Albans & Harpenden Food & Drink Festival, CAMRA St Albans Beer & Cider Festival
October - George Street Gin & Jazz
November - St Albans Firework Display, St Albans Christmas Light Switch On
on the Hour