Spring flowers in Hertfordshire
As the days get longer and the sunshine starts to make an appearance, it's time to step outside into Hertfordshire's glorious gardens to enjoy the colours and scents of nature.
Painting our beautiful countryside and parks a wonderful array of vibrant colours, we can't wait to start spotting those stunning spring flowers. Here are a few suggestions on where you can enjoy your favourite seasonal blooms in Herts. 
Are you as excited as us at the prospect of spotting spring flowers? Share your photos with us on Twitter and Instagram.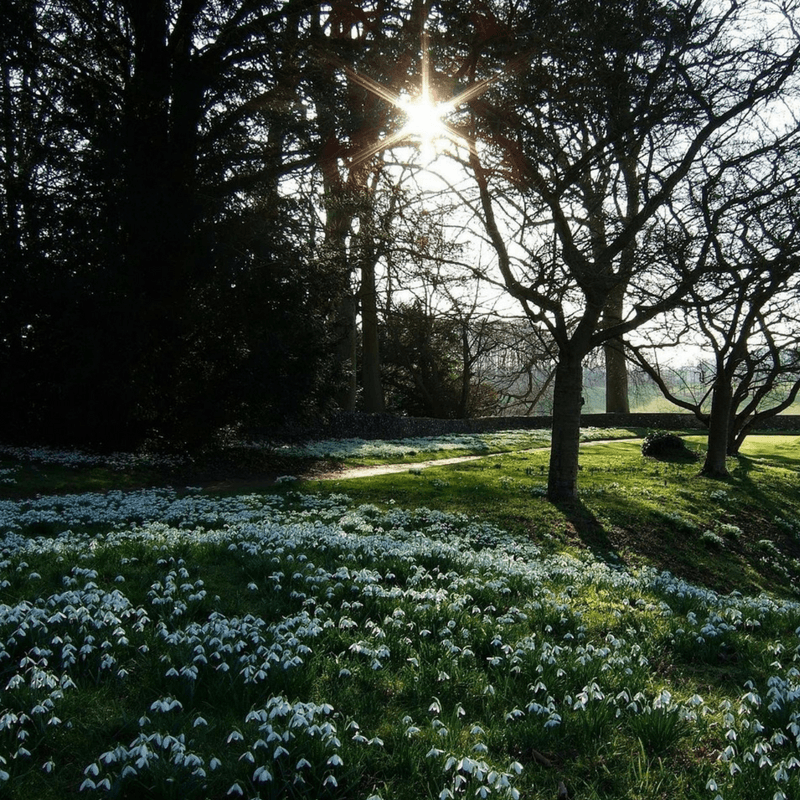 Hiding under the snow and slowly making an appearance the snowdrops are awakening, bringing some much-needed colour to our countryside. With many places in Hertfordshire for you to spot them we have put together our top places to discover them.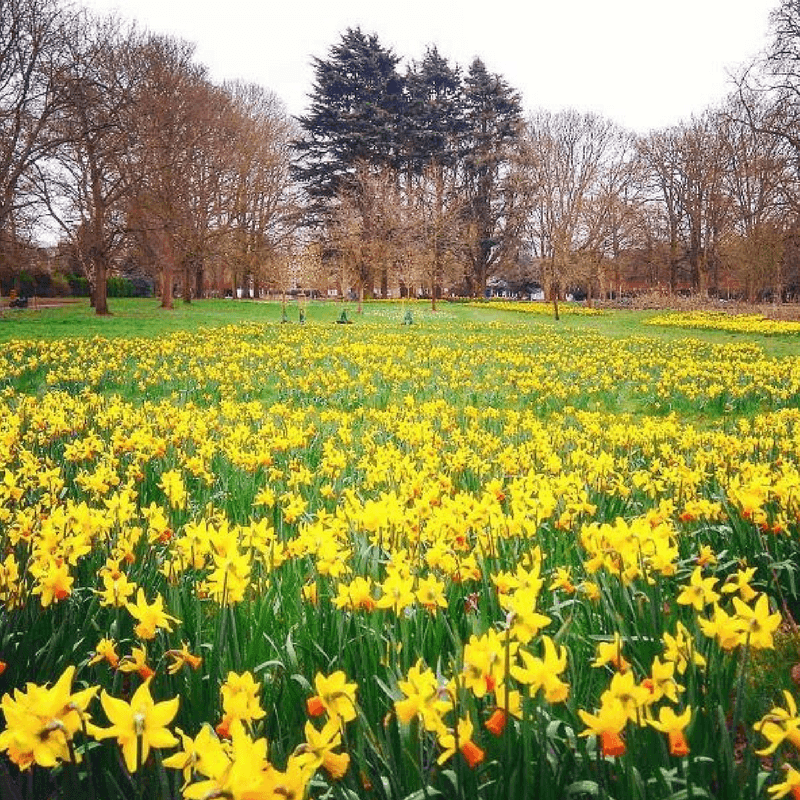 Darling daffodils - March
Along with the warmer weather, March brings the beautiful sight of daffodils decorating the Hertfordshire countryside with vibrant shades of yellow. With the flowers appearing in the most unexpected places it's hard to pick our top spots, but we love wandering around Cassiobury Park in Watford with its 190 acres of open space. Or, if you're staying at the beautiful Theobalds Estate during spring, be sure to explore the tranquil surroundings.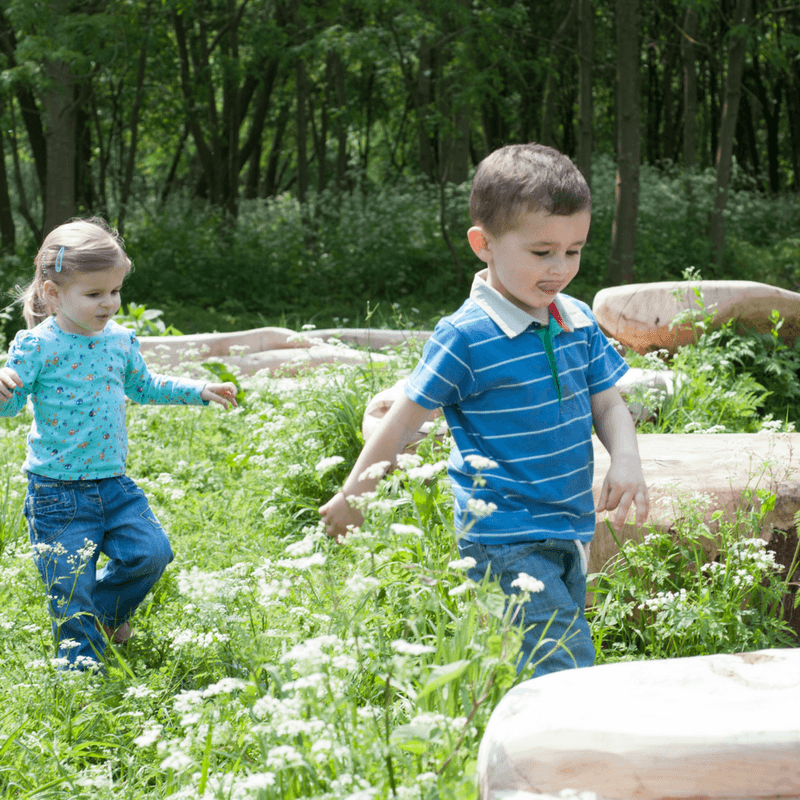 Explore the beautiful 1,000 acre River Lee Country Park this spring and discover a full array of flowers. From March, a walk through the grounds will reveal a spray of pretty purple and white crocuses dotted around the park, but be sure to make a return visit as these are soon followed by daffodils and camassias!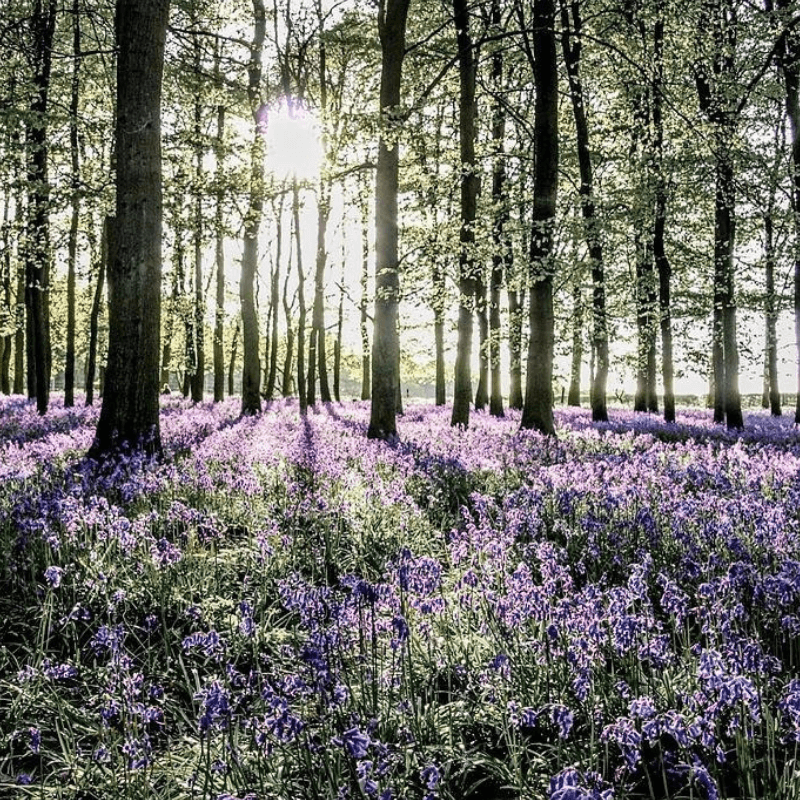 From April onward you may be able to spot a bluebell or two. After spending most of the year hiding away as bulbs, these beautiful flowers start blooming during the warmer weather. 
Ashridge Estate boasts bluebells so famous that they're now a protected site, and the National Trust keep a constant watch on them, so you can check on how they're doing before you make the trip! Or with gorgeous sweeping grounds and a Jacobean mansion at its heart, check out the lovely Hatfield House for fields of purple and blue.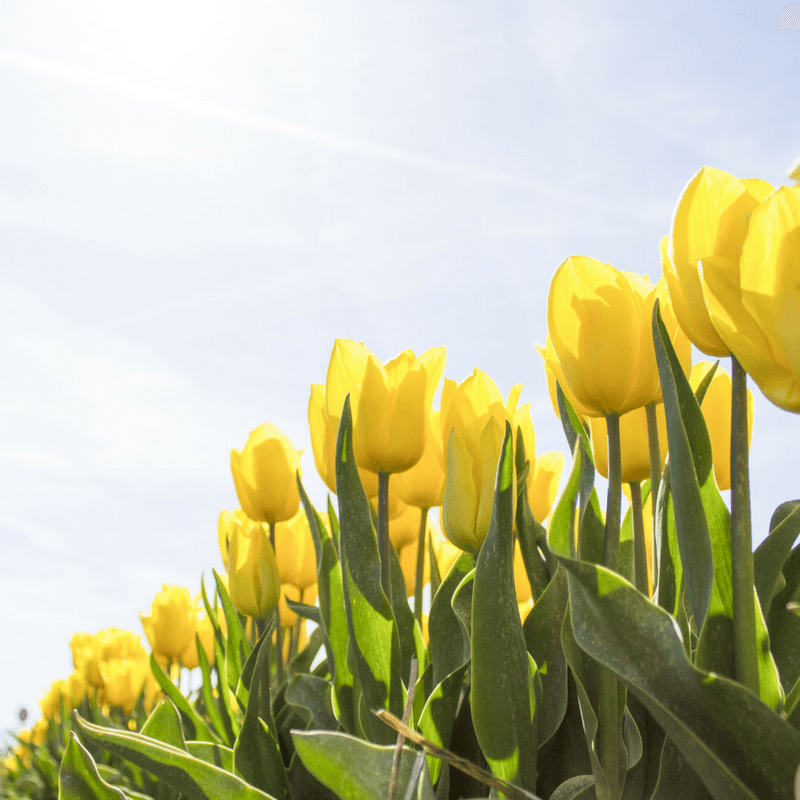 If you're seeking out tulips this spring, why not spend an afternoon wandering around the magnificent Chenies Manor House? With 4,000 bulbs planted, the grounds offer an impressive display of these beautiful blooms.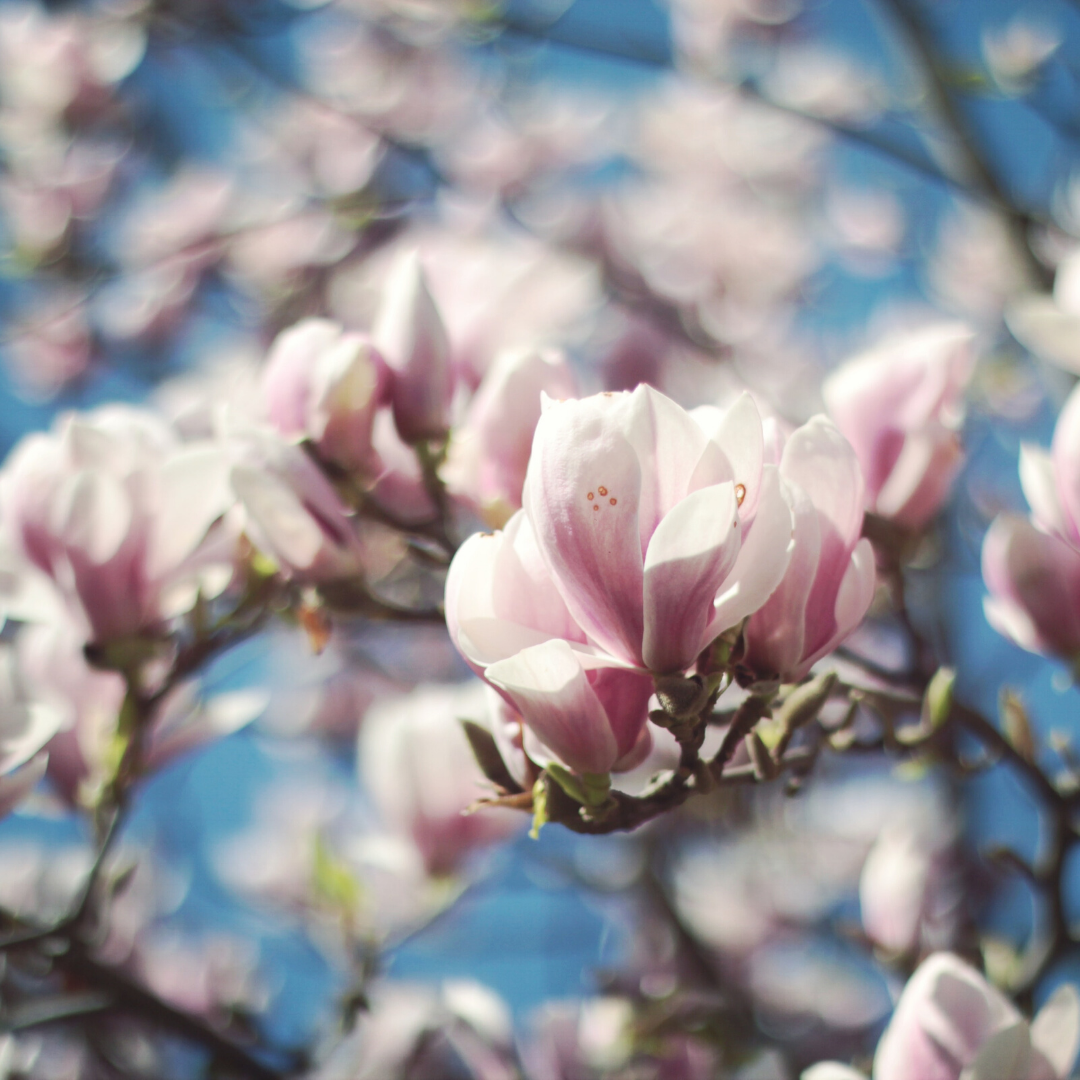 Marvellous magnolias  - April 
St Pauls Walden Bury is a Grade I listed garden that retains it's original 18th century form, complete with ornate temples, statues and ponds. There are seasonal displays of all kinds of flowers, but the full flowered magnolias, rhododendrons and azaleas in April and May are really something to marvel at.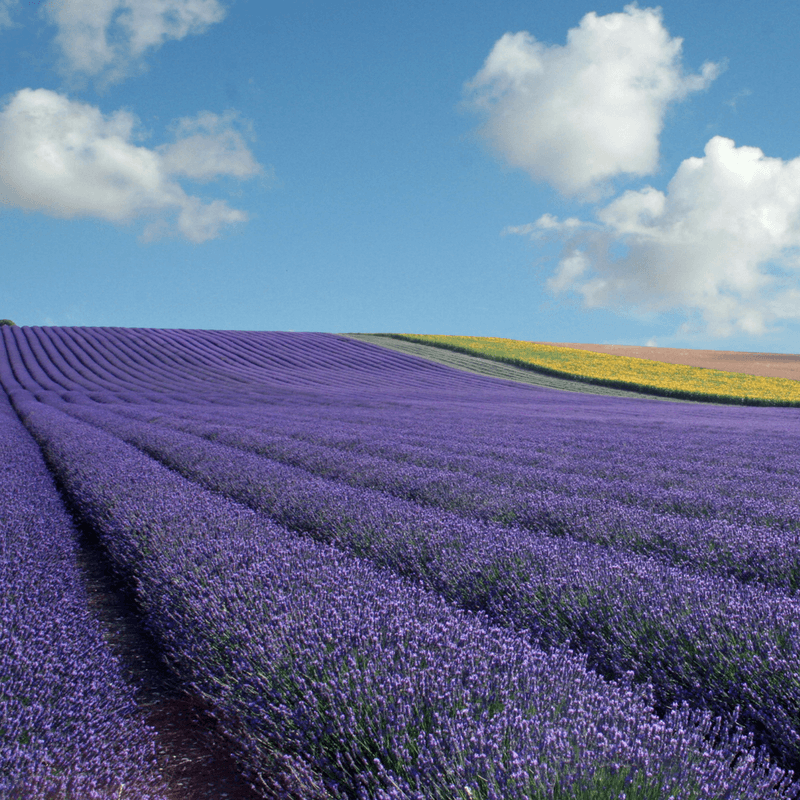 As the afternoons grow longer and the days heat up, it will soon be the time of year when the surrounding countryside blooms with the vibrant purple and incredible scent of the Hitchin Lavender. With 25 miles of lavender rows to walk through and pick your own fresh flowers, it's the ultimate way to enjoy a naturally relaxing afternoon.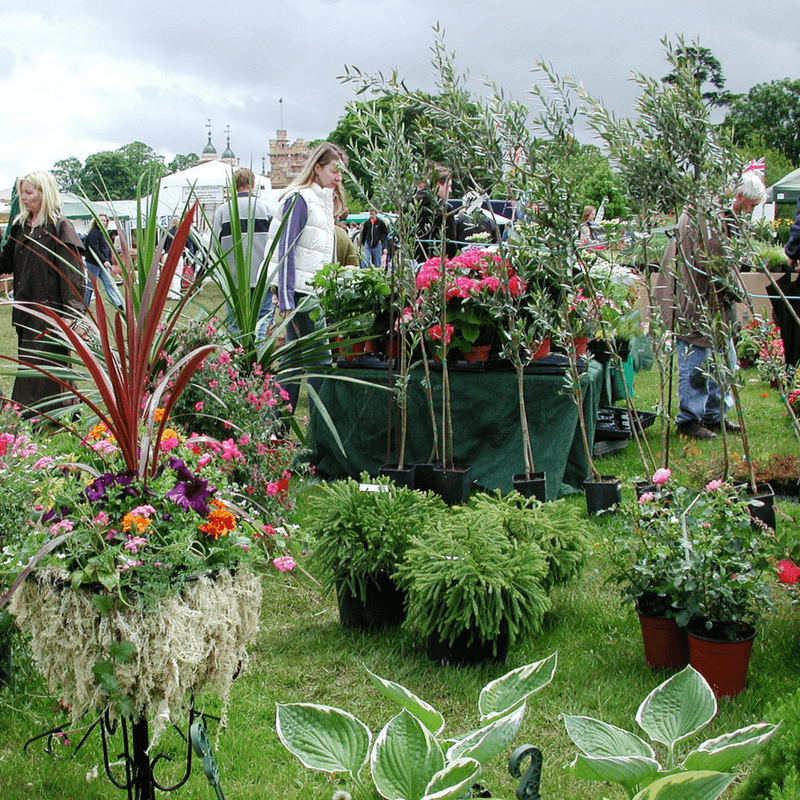 For the green fingered among you, spend the day exploring the colourful gardens at Knebworth House from the 4th – 6th May and visit the vibrant Hertfordshire Garden Show at no additional charge. With more than 100 exhibitors you are sure to find a floral inspiration to create your own green paradise.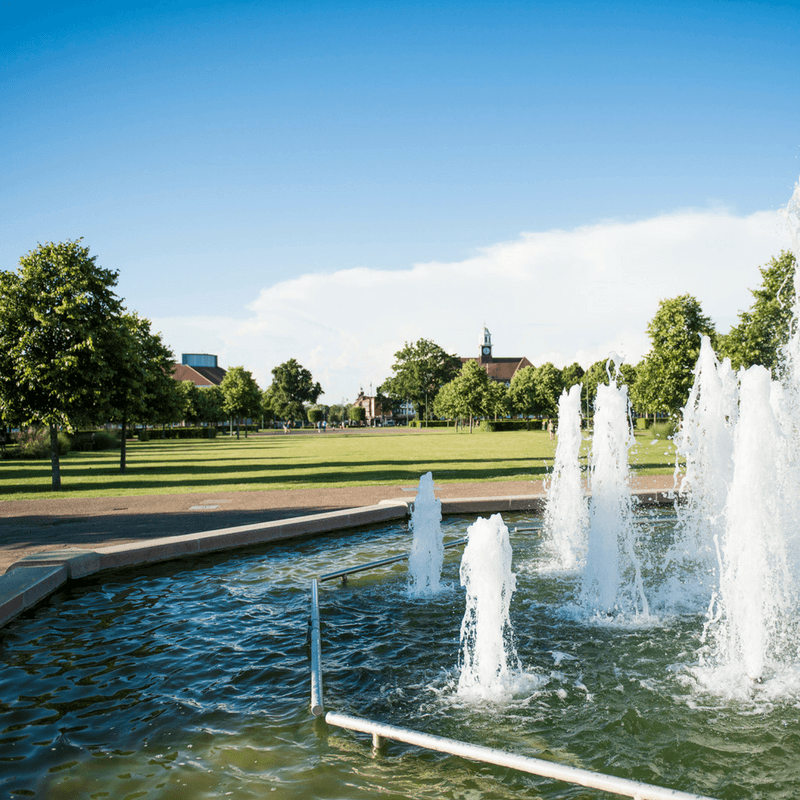 How could we mention spring flowers without mentioning the world's first Garden City? The beautiful Letchworth Garden City has plenty of open green space and lots of spring flowers for you to discover and enjoy. Why not take a stroll through Howard Park, or picnic among the flowers at Norton Common?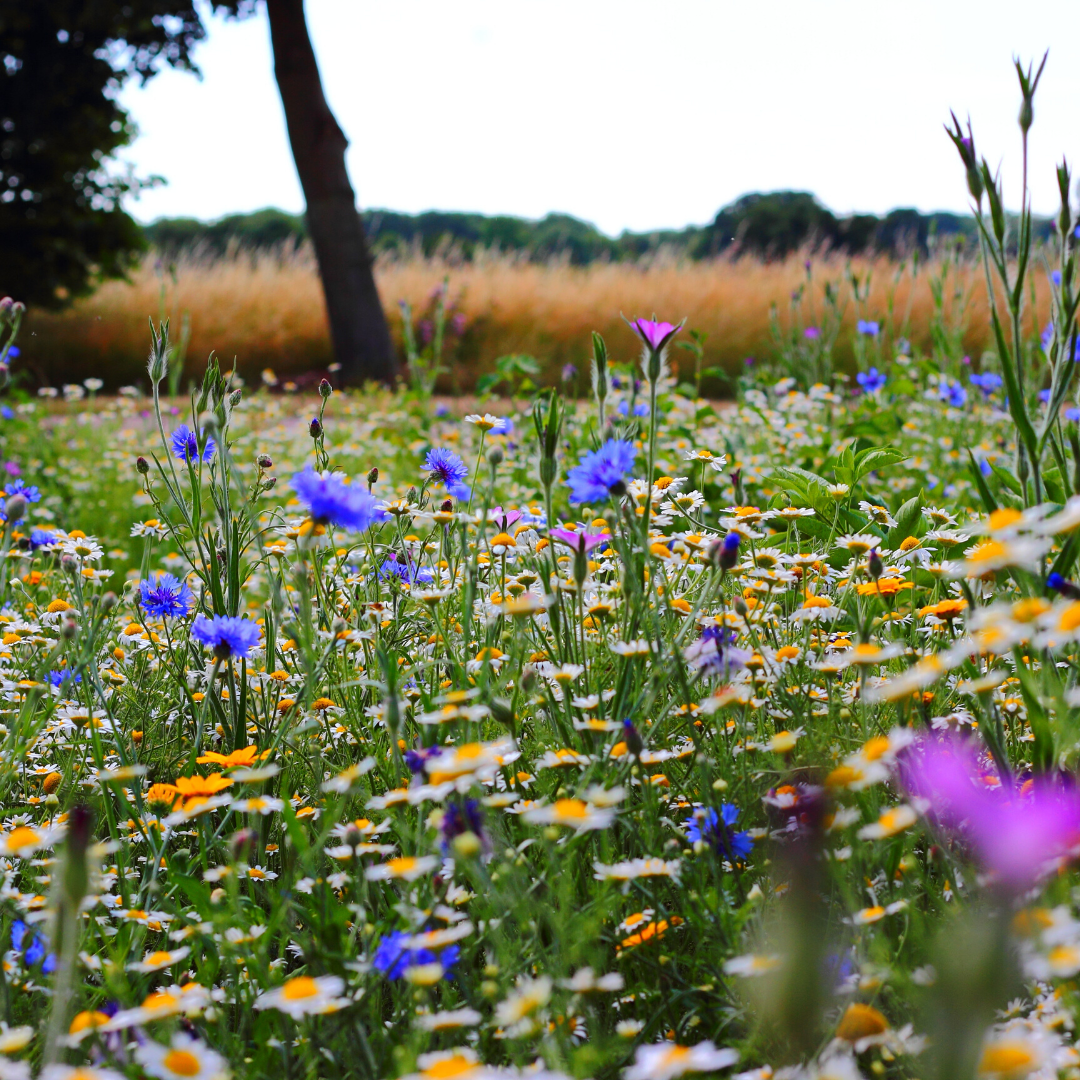 Aylett Nurseries Celebration Garden
Ok so we know that June verges in to Summer territory, but we couldn't let this one slide! Aylett Nurseries' annual Celebration Garden is an all-year round winner. By June the wild flowers have come out, the roses are in bloom and the dahlias have been planted, though you'll have to wait until September to see the dahlias in their full technicolour glory - but that's for another time!