Autumn gardens in Hertfordshire
As we say goodbye to summer it's time to look forward to all things autumn, from the sight of leaves falling from the trees as you go for an afternoon walk, to the wonderful Instagram hot spots for all those that wish to fill their feeds with beautiful reds and oranges.
Yes, it's time to look forward to the second half of the year with a trip to some of Hertfordshire's much loved gardens and parks. With so much colour and so much to do, we guarantee you'll be spoilt for choice!
Don't forget to share your pictures on Twitter and Instagram this autumn with us using #VisitHerts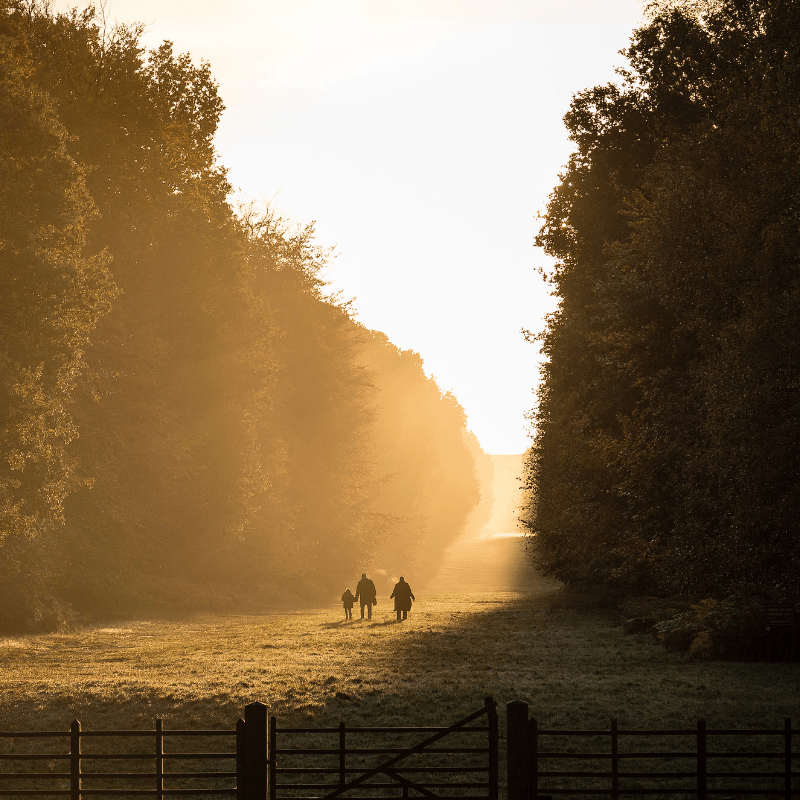 Picture perfect gardens
You only have to take a look at our Instagram feed to see that as the cooler months come in, no visit to Herts is complete without a trip to the beautiful Ashridge Estate. Every corner you turn, or hill you climb, will give you more breathtaking views of this 5000 acre estate. Why not strap on those boots and stride out on the National Trust's routed Ashridge autumn colour trail?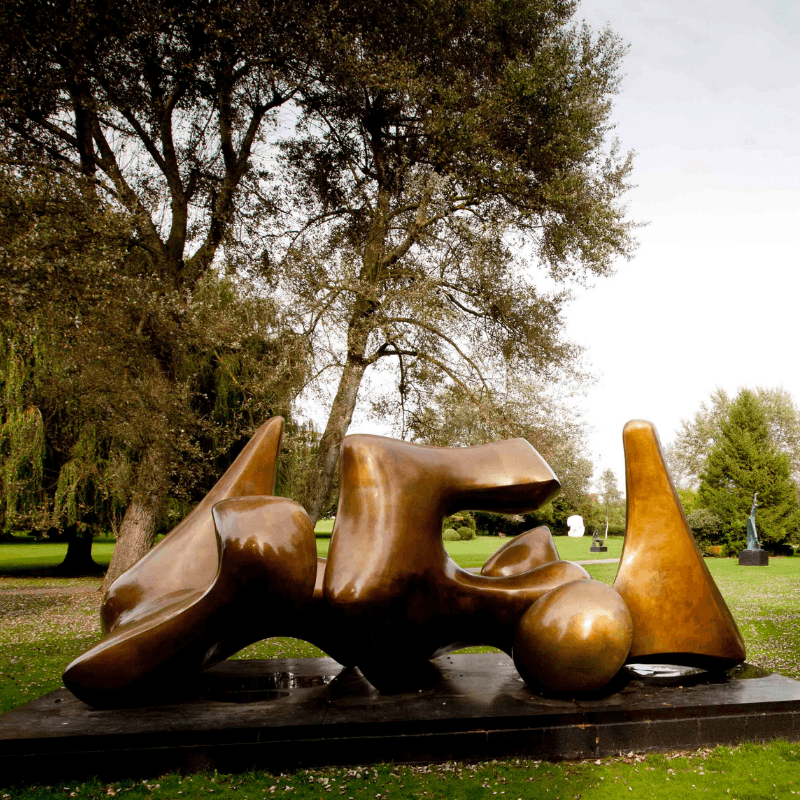 Artwork in the countryside
Set within the rolling hills here in Hertfordshire you may spot a Henry Moore sculpture or two. With bronze sculptures across the grounds, falling leaves are the perfect complement to the landscape at Henry Moore Studios and Gardens, so pay a visit before the close of the season at the end of October. Just remember to take your camera as it's sure to be breathtaking!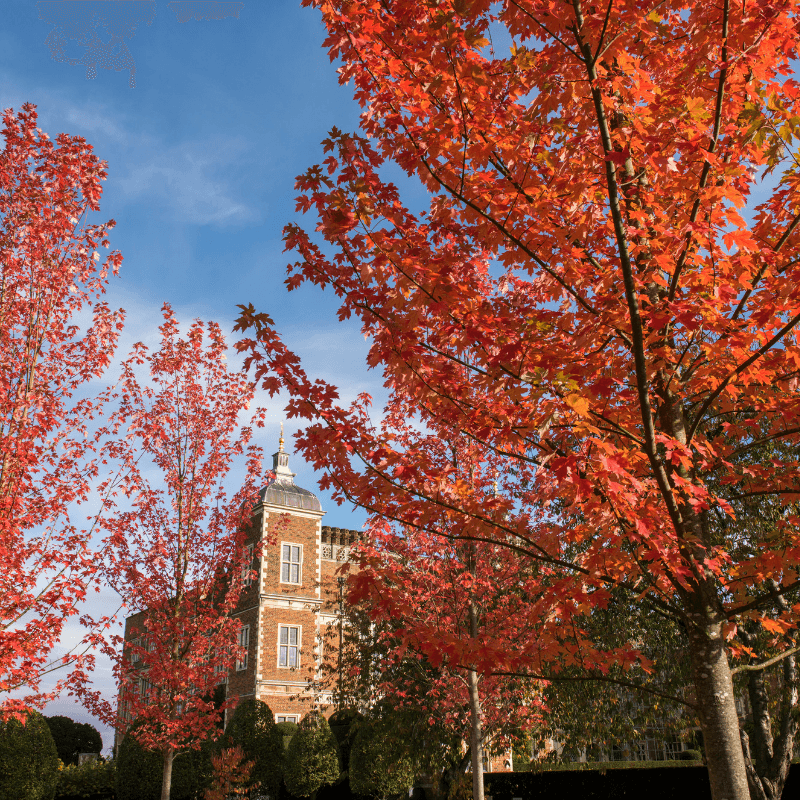 Autumn hues in Hatfield
As darker days draw in, why not head to Hatfield House where you can enjoy the stunning autumn colours that fill the surrounding parkland? Whether you want to take in a shorter 1.4 mile wander, or step it up to 3.1 miles, there's a walk for you in their grounds - just look out for the yellow, blue and red signposts.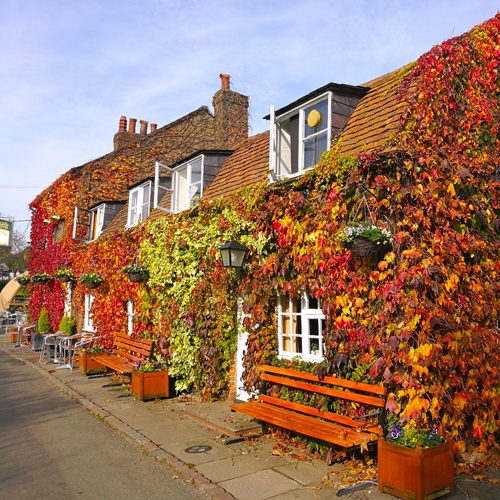 Bricklayers Arms, Flaunden
While this addition may not be a garden as such, when you approach the Bricklayers Arms in autumn, you'll understand why we've added them to the list! Not only will you be treated to a wall full of reds and golds, awaiting inside you'll also find a multitude of pub classics, served both at lunchtime and in the evening. Whether you are eating before a big walk, or walking to treat yourself, the Chess Valley awaits outside to take in more autumnal Hertfordshire.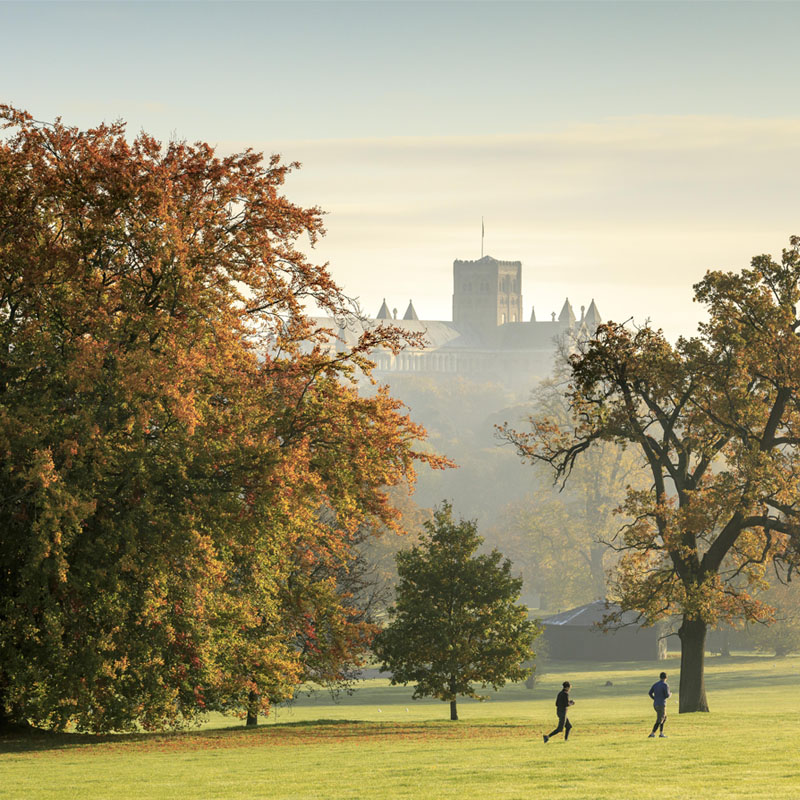 St Albans
While the city is known as being picturesque all year round, its surroundings really come to life in the autumn. Not only will you be able to enjoy the grounds of St Albans Cathedral, whose trees contrast with the Abbey, but if you head to Verulamium Park you'll be treated to a landscape that is the epitome of autumn - as evidently displayed in the picture!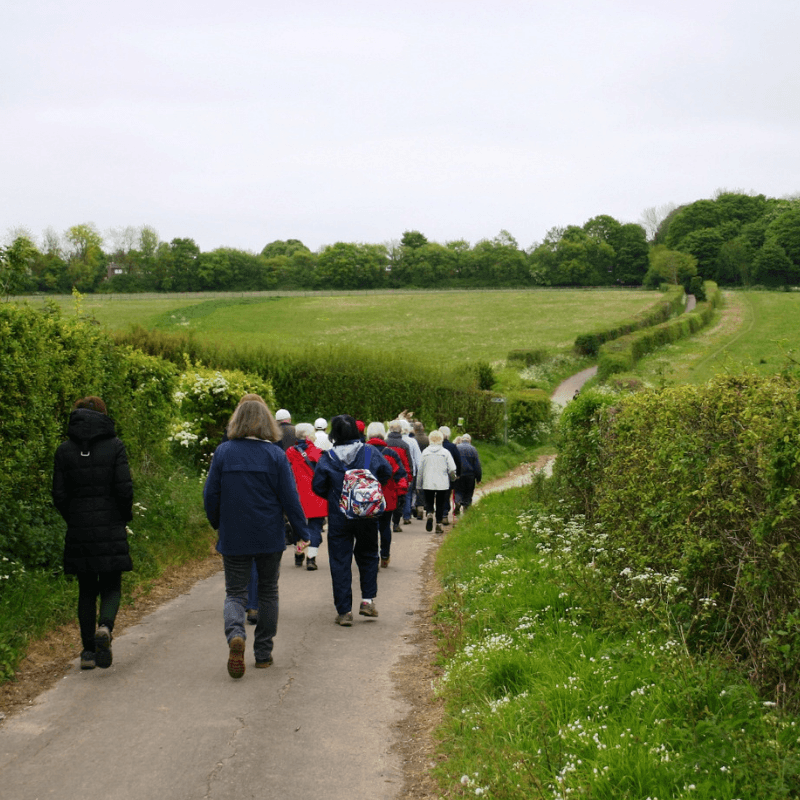 Autumn walks in the countryside
It's time to brush off your walking boots and head outside to explore the beautiful countryside. Whether you are looking for spots near towns or right in the middle of nowhere, there's a plethora of gloriously green outdoor spaces sporting the coveted Green Flag award for you to enjoy - it's time to head outside and start crunching through those leaves.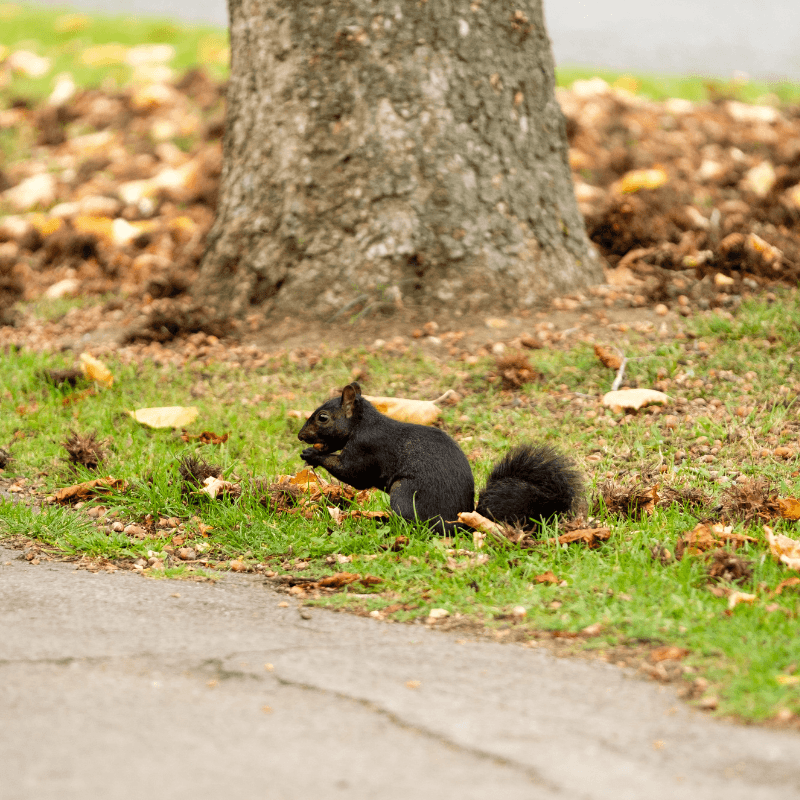 Glorious Gardens here in Hertfordshire
How could we talk about autumn gardens and not mention our very own garden cities here in Hertfordshire? Whether it's a day at the park or an afternoon walk, you are sure to find lots of autumnal flowers and leaves decorating the paths of beautiful Welwyn Garden City and Letchworth Garden City - perfect for an autumn afternoon of shopping and strolling.