Elstree Studios has firmly established itself as the number one Film and Television Studio in London and is situated in Borehamwood, Hertfordshire. My name is Joely Hertz; I'm the Marketing and Events Manager at Elstree and I'm about to tell you what it's like to walk through these famous Studios...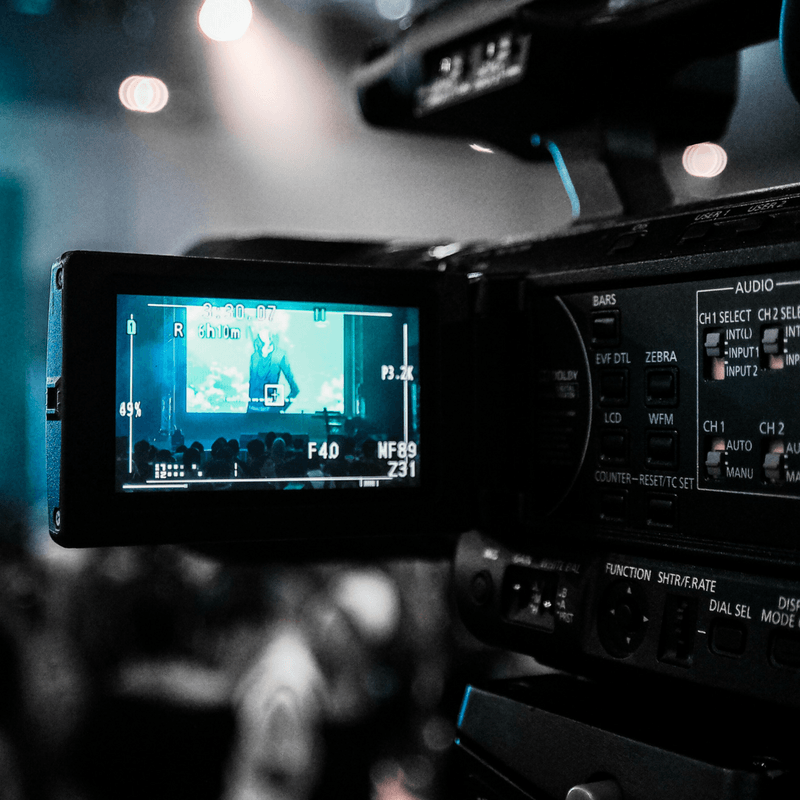 I work in the Elstree Studios management - a small team of 13 people. Our job is to rent out stages, offices and workshops to production companies and ensure a smooth, efficient service during their time here. Most of the largest productions in the UK are filmed at Elstree Studios but I'll get to that shortly...
At any one time we could have approximately 1000 people on site including staff, tenants, cast, crew and audience members.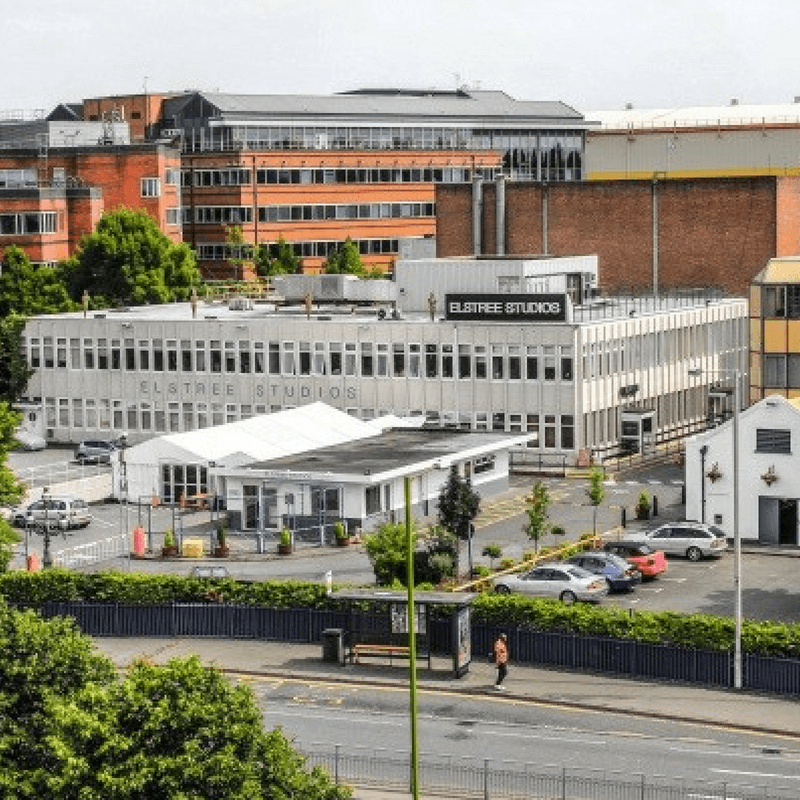 On arrival you'll need to pass our lovely security guards who are here 24/7. Security is a large part of running a studio to ensure everyone is safe and can enjoy their time here. The Whitehouse is our onsite café and Rushes is our restaurant and bar. As Joanna Lumley exclaimed at BAFTA TV last year, 'We have people who feed us, caterers are SO important!'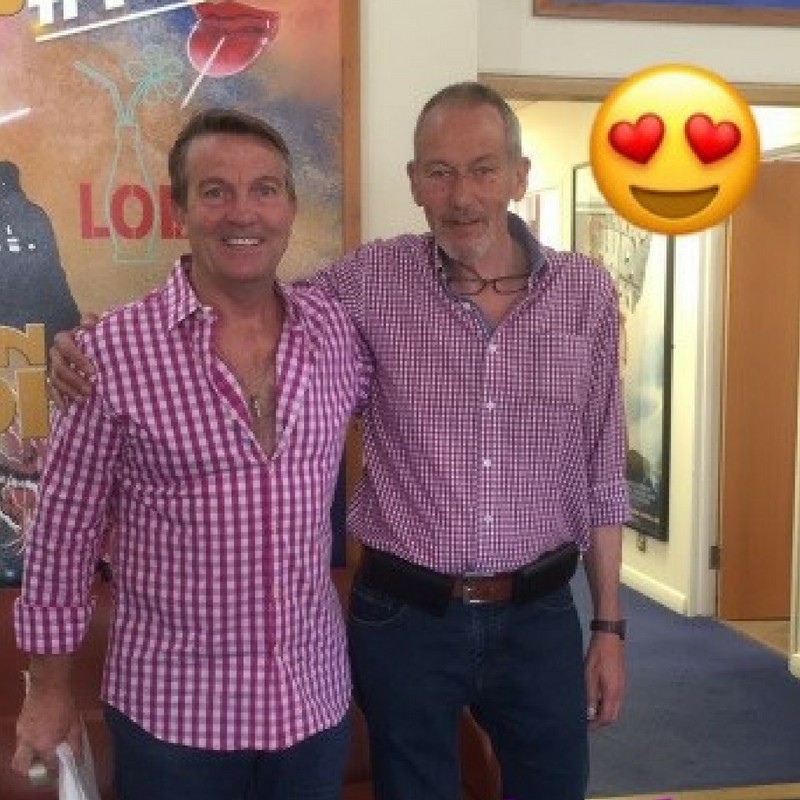 Our office is located in the Andrew Mitchell Building overlooking the Studio's entrance. Andrew Mitchell was the Managing Director in the 1970's. We often bump into a friendly face or two located here! Here is our Facilities Manager, Paul Clark, twinning with the friendly Bradley Walsh. Bradley films The Chase in Stage 9.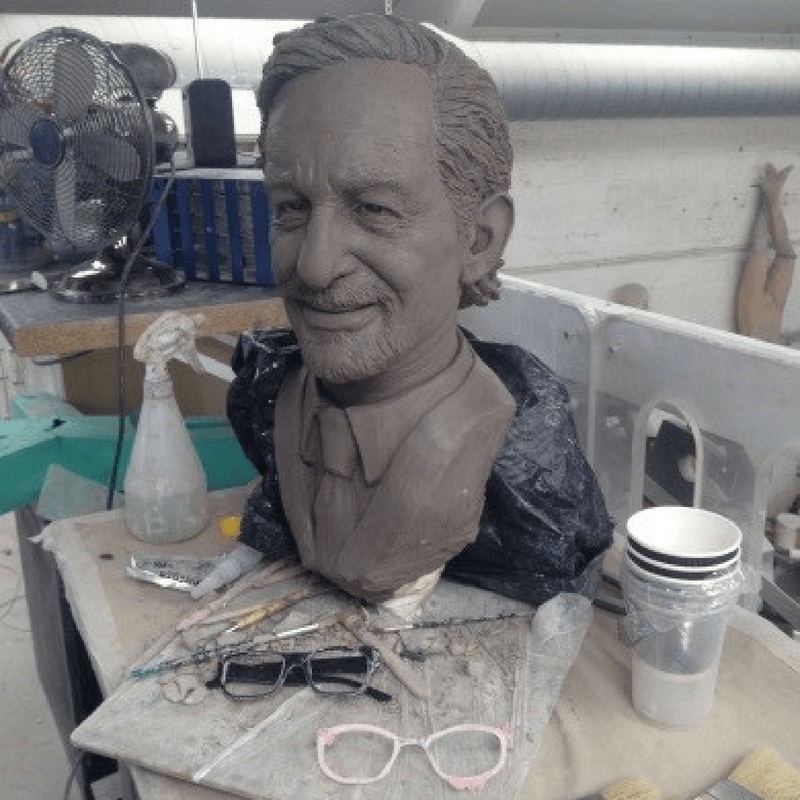 Elstree Studios has over 40 companies based in our offices and workshops, all of whom are industry professionals. We have such a diverse range of companies here ranging from those making prosthetics to drape hire, script printing, editing, animators, set construction, set artists, vehicle hire, prop stores, holography and many more. Everything you could need is located right on our doorstep...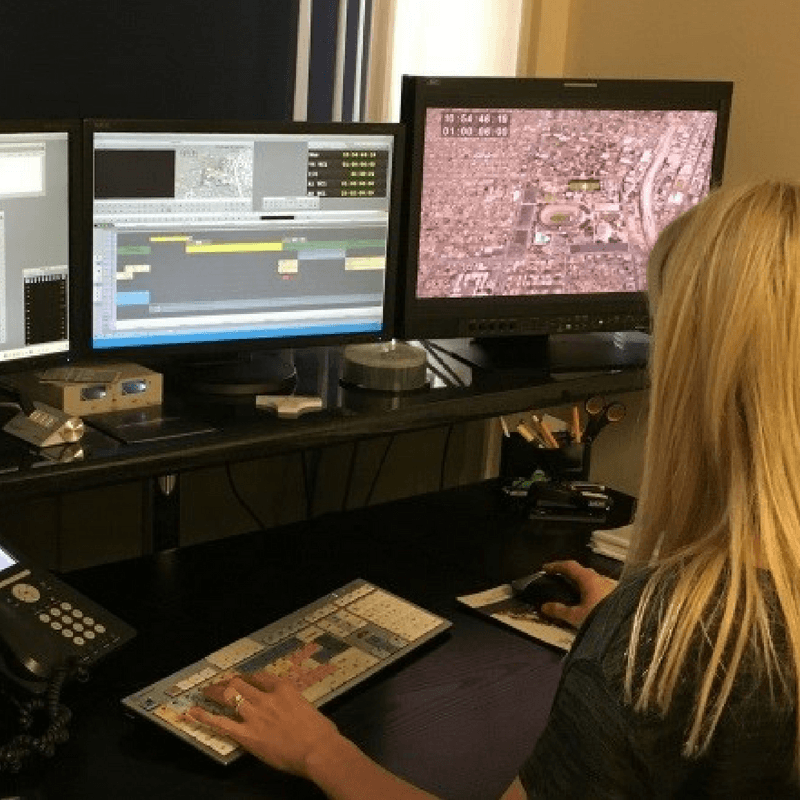 Elstree Studios offers extensive production offices, workshops, dressing rooms, a 28 seat preview theatre, wardrobe and make up rooms, rehearsal rooms and post productions facilities. With 24 hour, seven day a week manned security, together with a comprehensive CCTV camera network, the Studios are specifically designed to give total peace of mind during everyone's time here.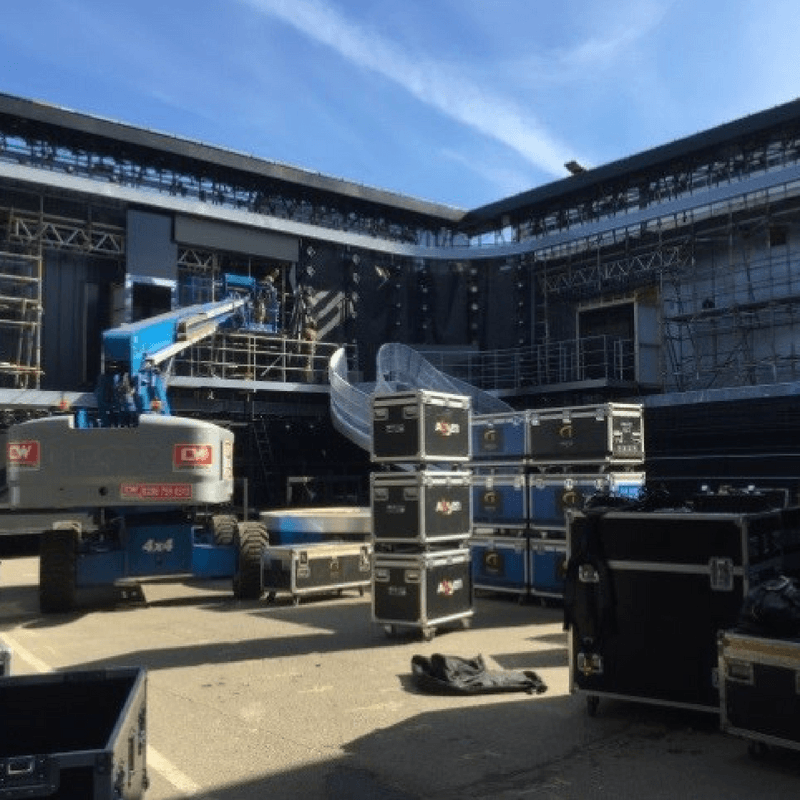 As you wander up past our busy workshops and rehearsal rooms you'll see the infamous Big Brother Village right in front of you. When the show is not in production it's not quite as dramatic as when it's on air, but here's a sneak peek of the exterior of the BB house. Behind the scenes is not quite as glamorous as some may think but this is where all of the hard work happens to make this long-running production a successful show!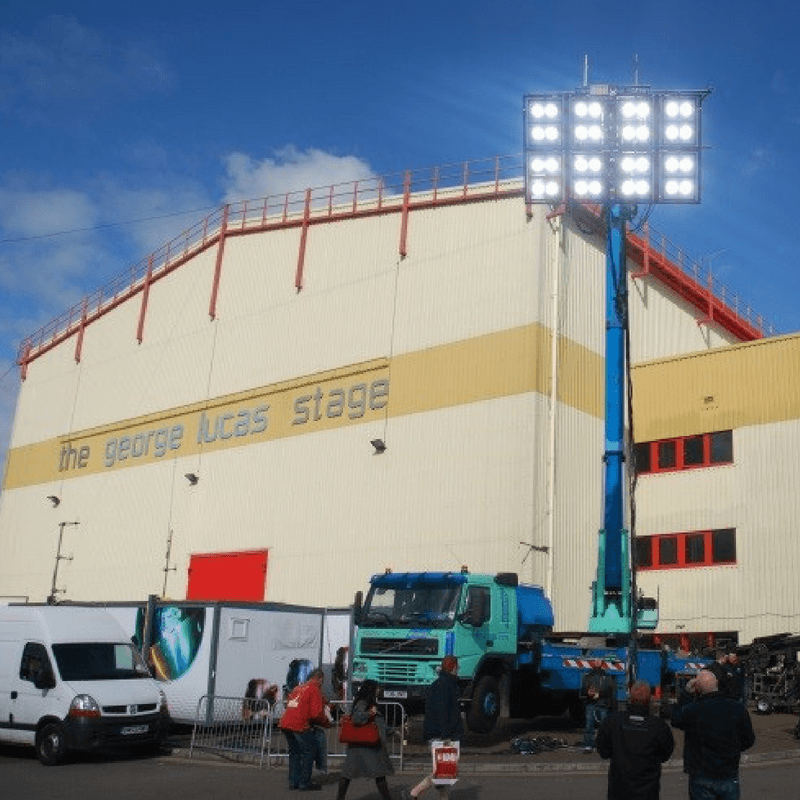 To the left of the Big Brother Village you can't miss the George Lucas Stage. Split into two, this studio is one of the highest in Europe. Due to their size, they're the ideal spaces for full size tour rehearsals and have seen the likes of Robbie Williams, Ellie Goulding, Coldplay, One Direction, Biffy Clyro and many more in their time. These stages are also used to home the inside of Buckingham Palace for the Netflix production, The Crown as well as large entertainment shows including Strictly Come Dancing, The Voice, The Voice Kids, A League of Their Own and Britain's Got Talent.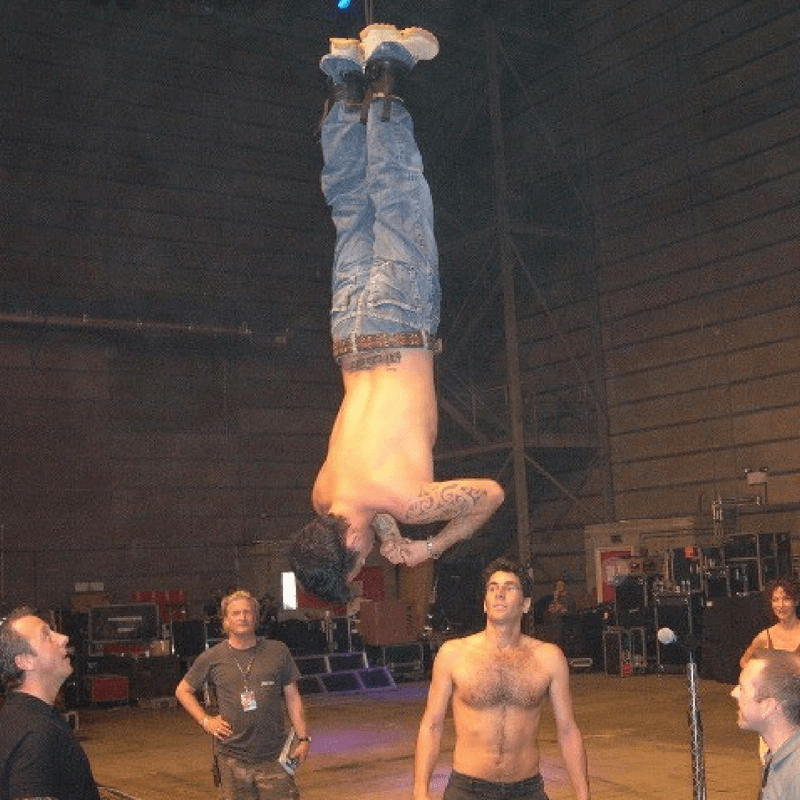 I wanted to show that there really are no limits to what we can do in these stages! Here's a photo of Robbie Williams back in 2003 hanging around (quite literally) in George Lucas stage 2 rehearsing for his live performance at Knebworth Concert.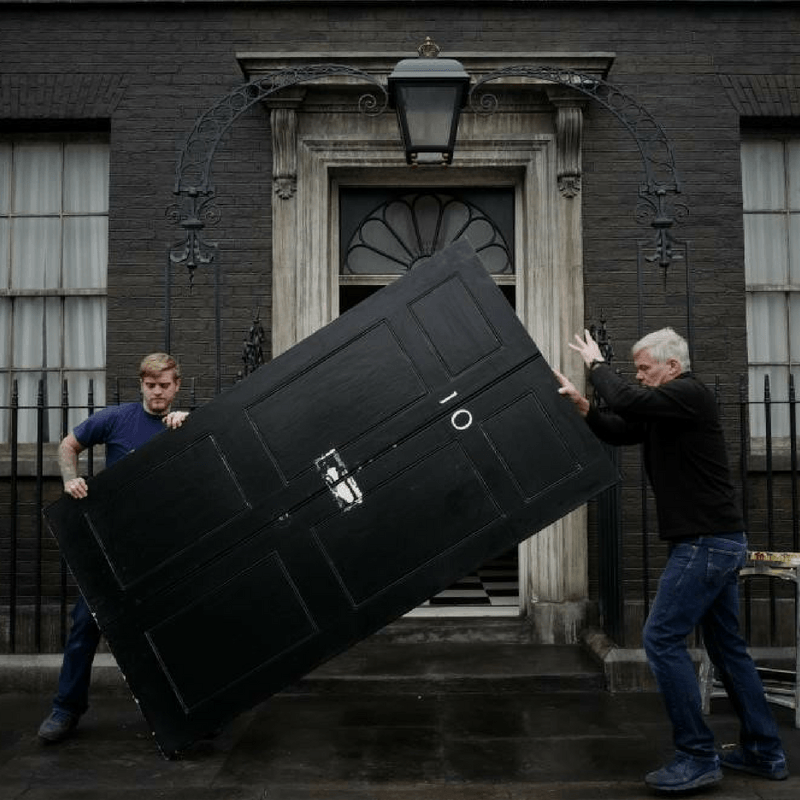 Elstree Studios has a backlot of 4 acres which was home to Buckingham Palace and 10 Downing Street for The Crown's production. They have since knocked these sets down and are currently re-building them even bigger and better for Season 3. I can't wait!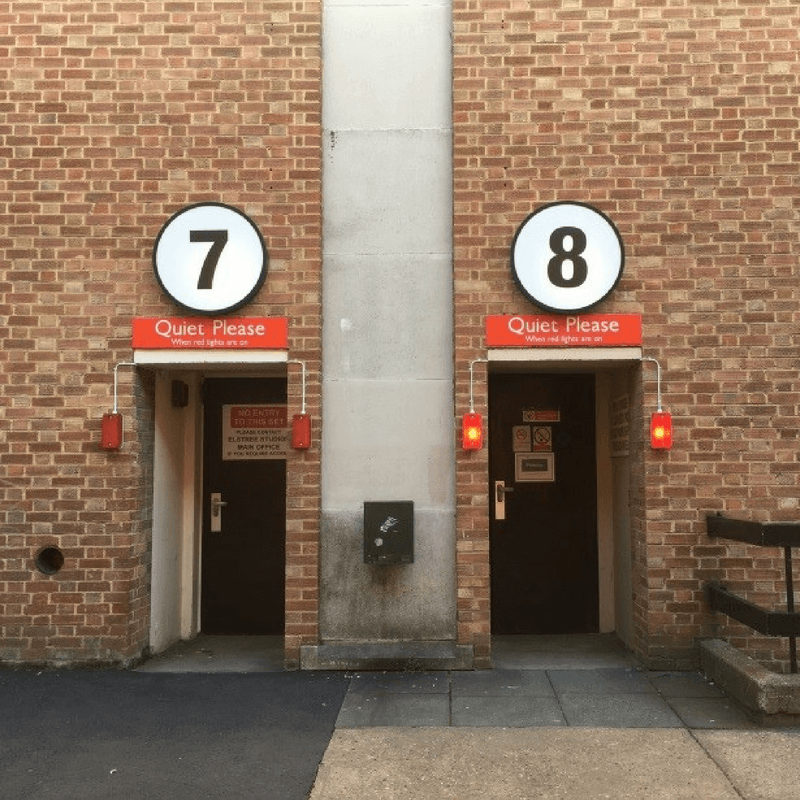 Elstree Studios is known as the birthplace of Star Wars, and some of the most famous films in the world have been produced here; the Indiana Jones and Star Wars trilogies, Superman, The Shining and Labyrinth to name just a few from an endless list. Most recently, Elstree has been home to The Danish Girl, Suffragette, The King's Speech, Sherlock Holmes: A Game of Shadows, World War Z, The World's End and Paddington.
Other productions include Pointless, Celebrity Juice, Room 101, Top of the Pops Christmas and NYE specials, Humans, Grantchester. The list really does go on!
Elstree Studios has a long term contract with BBC Studioworks who have provided a fantastic and well supported television technical infrastructure in some of the stages.
We recently celebrated our 90th anniversary and looking forward to the rest of 2018, it will definitely be another successful year with bookings right until 2023. There are also long term plans to expand the studios so watch this space!
To find out more about Elstree Studios remarkable 90 year history you can purchase our book, 'Elstree Studios: A Celebration of Film & Television.' Please e-mail sales@elstreestudios.co.uk.