Things that Britain is great at: losing every international football competition but never giving up hope, sausage rolls, Sunday roasts, queuing, fish and chips, having BBQs even if it's raining and, of course, pubs. There is nothing that can compare to having a proper pint at your local, and here in Herts there are so many places to pick, we're really spoilt for choice.
Whether craft ale, real cider or a nice red is your favourite, Herts has got it all to offer. Make sure you know before you go, remember to always check an attraction's own website for the most up to date guidance before visiting. So, support your local and retreat from the cold or the heat and have a refreshing local pint or two! Ale, have what she's having!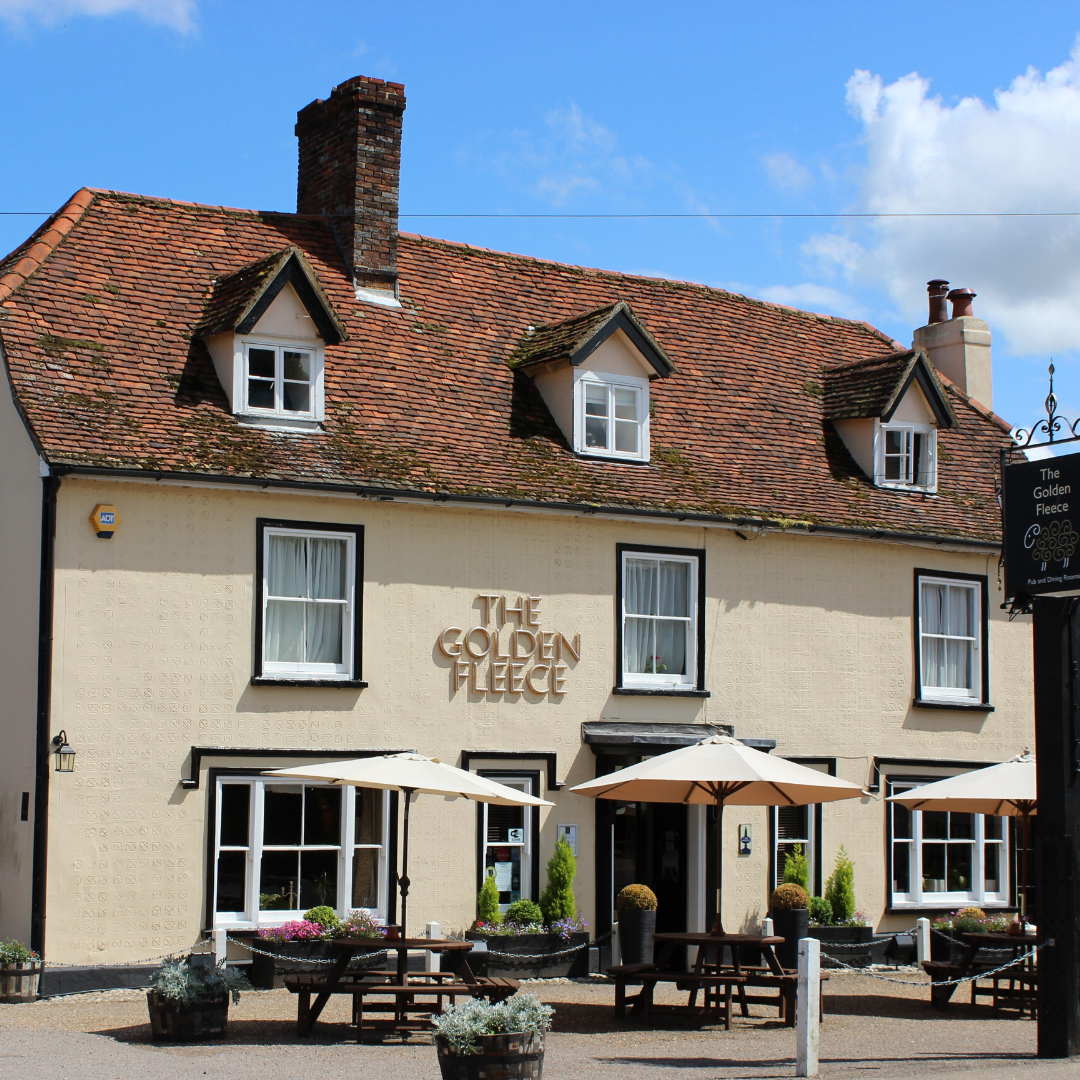 The Golden Fleece
Great atmosphere? Tick. Friendly staff? Tick. Fantastic food? Tick. Award-Winning? You bet. The Golden Fleece is ticking all the boxes. In the picturesque village of Braughing, you'll find The Golden Fleece. You can eat to your heart's content on modern European food made with the best seasonally and locally sourced food around. Or enjoy a cold pint on those hot sunny days, with not one but two outdoor areas. The Golden Fleece is un-beer-lievable!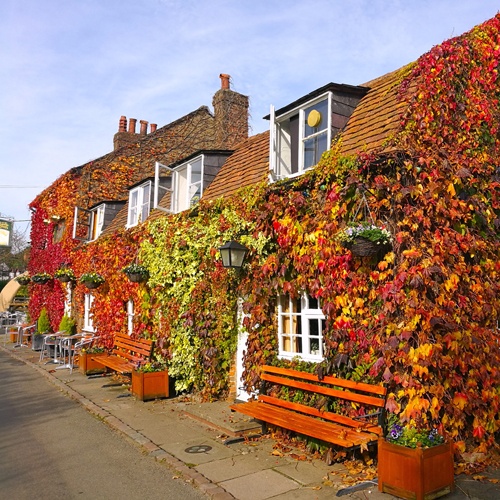 The Bricklayers Arms
Picture this, you've just gone on a country walk over the rolling hills of the Chess Valley, and what is waiting for you at the end, a cold pint and a pub lunch at Hertfordshire's Dining Pub of the year, 2020. Want to make this your reality, look no further than the Bricklayers arms! This 18th-century pub in the hamlet of Flaunden on the outskirts of Hemel Hempstead is the Quintessential British country pub. The Bricklayers Arms is Good to Go, and waiting to welcome you, so come in, take a look.
Old Town Bar
Calling all weekend escapers and tempted tastemakers, are you looking for a contemporary twist on the traditional pub? Well, Stevenage have the pub for you, Old Town Bar! Have you ever tried a jaffa cake gin? But don't worry, you can still catch all types of sports, as they have sky sports available. With a new courtyard, they are ready to welcome you with open arms! This is the perfect place to spend a Friday night!
The Black Horse
Sometimes all you need is a proper pint, well look no further. Established in 1817, The Black Horse is a pub where you can relax with a pint and enjoy those blissful summer days. A silver award winner by the Good Beer Guide, this award-winning pub has a fantastic sporting atmosphere and ales that caters to all appetites. The Black Horse has the Good to go, and is saving a seat for you. There is no better way to end a day, it's truly a brewtiful place!
The Bull
Name a better treat than a cracking pub Sunday roast? If you're looking for a family-friendly, dog-friendly pub with an open atmosphere, look no further than The Bull. Whether you're there for the food, a round of darts, or a fine pint of ale, you'll be met with a great atmosphere and friendly faces. There's a reason the Bull is everyone's local.
The Villiers Arms
When the sun is out, and the sky is blue, we have a tasty pub for you! In the heart of Oxhey Village, you will find a local gem, the Villers Arms. From hosting virtual pub quizzes each week to the friendly staff and locals, you're sure to be treated as family. Open Wednesday to Sunday, book your table in advance to ensure you don't miss out. Support your local and have fantastic real cask ale, this is a win-win! The Villers Arms is a five out of five.
Three Horseshoes
Have you been getting into Lockdown fitness? Well if you don't want to ruin your Joe Wicks style body but still want a pint, we have the solution for you. The Three Horseshoes is located in the tiny hamlet of Winkwell lying between the railway line and sits on the edge of the water of the Grand Union Canal. Earn that pint and pub lunch with a walk along the beautiful canal path. The Three Horseshoes is Good to Go, and ready for your return, so whatever you're looking for The Three Hourshoes fits the bill.
King William IV
King William is more than just royalty in name, as soon as you walk through the doors you'll be treated like a King. With a flexible menu and a wide range of drinks, your tastebuds will be treated as if they belonged toa, Windsor. King William IV has got the Good to Go, so come down for the perfect lunchtime retreat or mid-week meal, before spending the day exploring St Albans. We highly recommended the Sunday roast!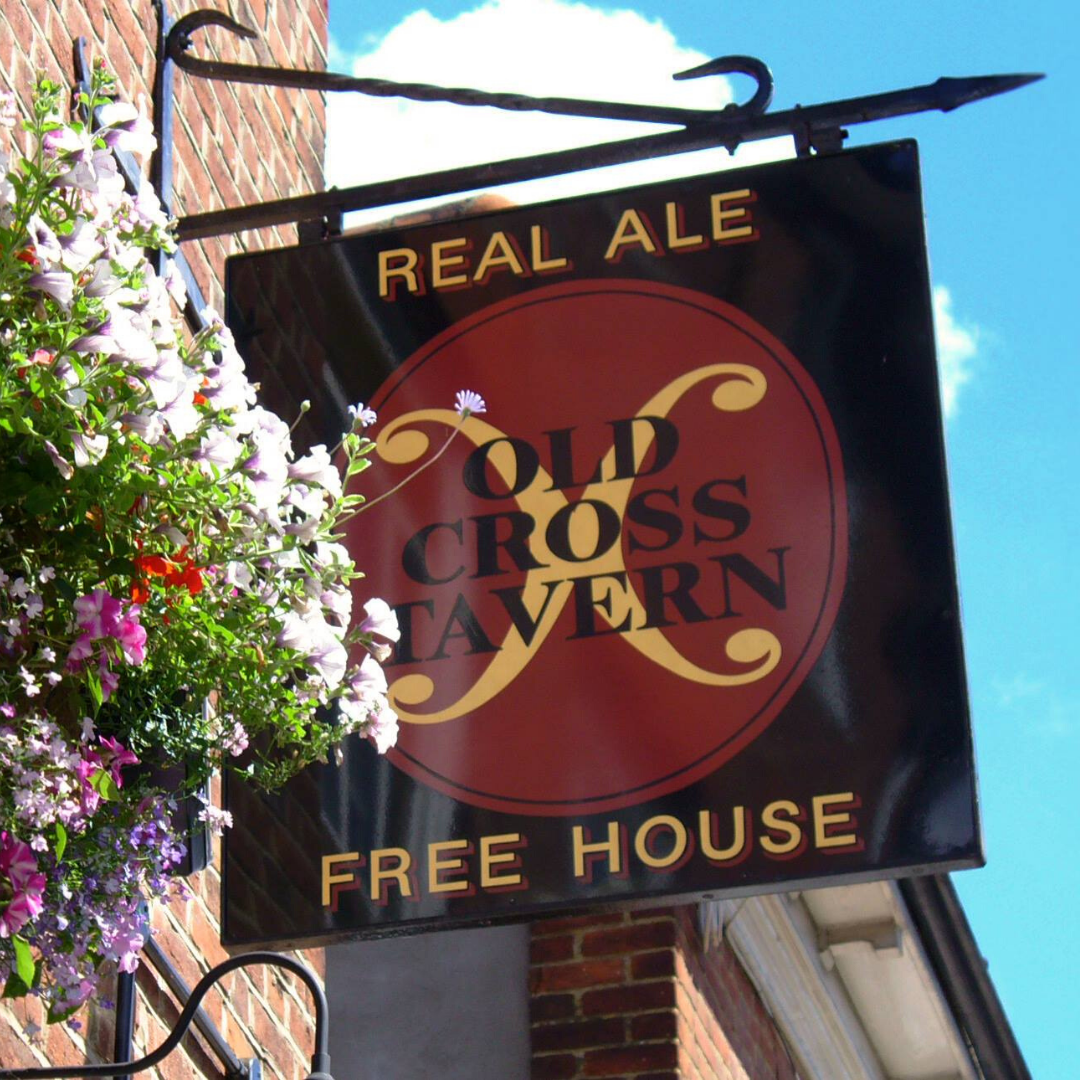 Old Cross Tavern
For a pub to be fantastic, you don't need the UK top 40, nor gaming machines or daytime TV, what you really need is an excellent ale, conversation and atmosphere. The Old Cross Tavern is the epitome of the Classic Pub, the way pubs used to be. With Two open fireplaces and a courtyard, the old Tavern is ready to welcome you whatever the weather. As Hertfordshire's only microbrewery you'll be hard pushed to find a better drink, first round on you?
The White Horse
Sometimes, after a busy day, we want nothing more than to escape to the country (not with Nicki Chapman). The White Horse is the perfect village retreat, from lunchtime light bites to Sunday roasts, they have a menu to satisfy the pickiest of eaters. Its the gastropub of your dreams. With traditional beamed ceilings, open fires for that cosy retreat on those wet and windy days and a picturesque garden, complete with a pond for when the sun does shine! Keep an eye on the ducks!
The Cricketers
Hands up who needs an excuse to go to the pub? No, didn't think so. If you're looking for a dog-friendly pub, with a fantastic garden and delicious food, look no further then the Cricketers. Described as being the perfect place to sit on a sunny day, with a cold pint in hand as you watch the world go by, where else could you want to spend a summer evening? The Cricketers has the Good to Go, so what are you waiting for? The Cricketers is sure to turn into your home away from home.
You won't find a pub like this in Paris or Rome.
Please Note: They have now gone cashless and would ask for contactless payments wherever possible.