9 Places to Rest Your Head
From Chic to Cosy, Herts has a broad range of Alluring Accomodations.
After a long day of Seeing and doing in Herts, Rest your head in one of these Top picks we have compiled for you...
If you're looking for a truly five star night's sleep, look no further than The Grove, London's Country Estate in Watford. Set in 300 acres of Hertfordshire countryside the former home of the Earls of Clarendon has over 200 bedrooms and suites, a championship golf course, award-winning spa, three restaurants and extensive function space for corporate and social events. Recent visitors include President Obama and David Cameron- your own bedroom awaits!
Head to Cheshunt and rest your head at the Theobalds Estate. With its tranquil parkland setting, beautifully landscaped ground and elegant Georgian manor house, Theobalds Estate is one of Hertfordshire's most beautiful hotels. With an elegant look throughout, the hotel offers a range of stylish accommodation along with an award winning Steam, Bake and Grill restaurant, a bar, a mini gym, and stunning Italian gardens.
Gracefully Georgian...
Situated on over 200 acres of lush Hertfordshire parkland, this Jacobean country manor is a spectacular sight. Every one of the 161 tastefully appointed suites features unique personal touches and state-of-the-art amenities. Play a round of golf on the 18-hole championship course, treat yourself to an afternoon of tranquillity at the hotel's signature spa, or enjoy exquisite dining options from a collection of hotel restaurants.
Tranquility awaits you...
Just an hour from the capital by car, and a 10-minute hop from picturesque St Albans, trust us when we tell you that you truly deserve a relaxing break at Sopwell House. This luxury country house hotel offers 128 stunning rooms and suites, two restaurants, a conservatory bar, cocktail lounge, and serene spa, all set within 12 acres of peaceful countryside.
Ready, set, and relax!


Nestles alongside the picturesque market town of Tring with its wealth of independently run shops, cafes, bars and restaurants, you're guaranteed a warm welcome when you arrive to charming Penally Manor hotel. The perfect country retreat for leisure breaks or a romantic wedding, spend your stay enjoying the fine food of Pendley's award-winning Oak Restaurant, unwinding by the hotel pool, or simply watching the world go by with a drink in hand in the Peacock Lounge or Shakespeare Bar…
Fine dine on award winning Feasts...
In the heart of the county and just 20 minutes from London, relax in one of the beautifully decorated rooms at newly refurbished Cromwell Hotel in Stevenage. The former farmhouse home of John Thurloe, secretary to Oliver Cromwell, this attractive hotel in Stevenage boasts stylish decor that perfectly complements the character still in evidence from its former times. Nestled in the heart of the old town, it's the perfect home away from home for both business and leisure travellers.
Sleep in style...

Just 10 miles from world class concerts and sporting events at Wembley Stadium, and 15 miles from the Warner Bros making of Harry Potter experience in Leaveseden, enjoy a warm welcome at the sleek Holiday Inn Elstree. Enjoy a tasty meal at O'Sullivan's Restaurant, then sink into a comfy leather sofa in the modern bar with a refreshing drink before spending the night in one of the hotel's comfortable, modern bedrooms.
Plenty of Sofas to sink into...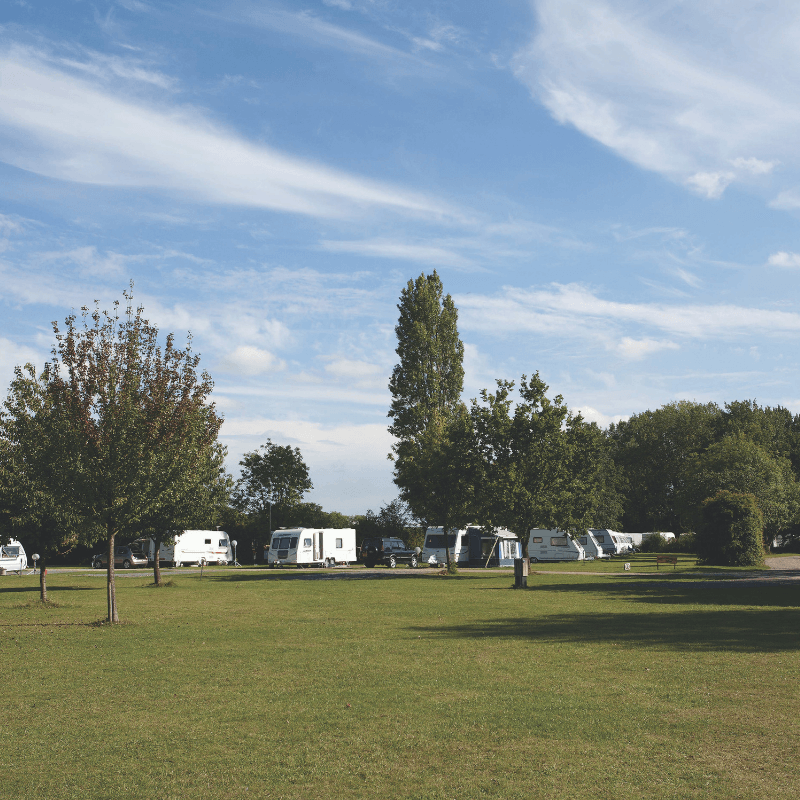 The miles of rolling countryside throughout Hertfordshire are home to many campsites. Our particular favourite is the Camping and Caravanning Club's Hertford Club Site. Not only is it home to their Ready Camp in the summer, but it makes for the perfect winter getaway too. What's more, the picturesque town of Hertford to the north and patchwork fields off to the south are a great backdrop for this accommodation offer. 
Take camping to the next level...
Say hello to your home-from-home! Situated adjacent to the infamous 'Magic Roundabout' in Hemel Hempstead town centre, Abodebed serviced apartments provide the ideal base from which to explore charming Hertfordshire and all that it has to offer. These luxury, well-equipped apartments are suitable for families, couples and even solo travellers, perfectly placed and at a fantastic value for money.
Luxury for less money...