National Walking Month in Hertfordshire
To celebrate National Walking Month, Hertfordshire is alive with the possibility of outdoor adventures. Not only are we blessed with warmer weather in May, but we are lucky enough to be around glorious flowers and plants, nature and our beautiful rolling countryside, with a renewed sense of motivation from spring. 
In this blog, we've added some of the events to classic trails to help 'celebrate' National Walking Month.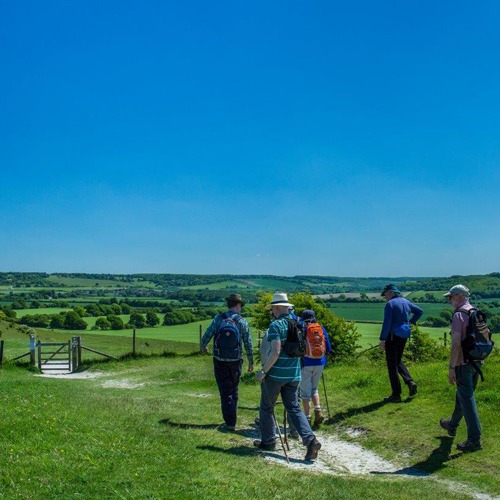 Chilterns Walking Festival
Gracing the west edge of Hertfordshire are one of the country's most beautiful AONBs, the Chilterns. With its hills and wooded areas and of course the views (oh, the views!), the area is popular with walkers wanting to discover more of the great outdoors. From the 18th to the 2nd June explore further into the Chilterns with their Walking Festival. With the addition of local guides and activities, and of course walks – over 70 are organised for the period across the Chilterns –the two week festival celebrates the most popular activity in the area. Amble the Chilterns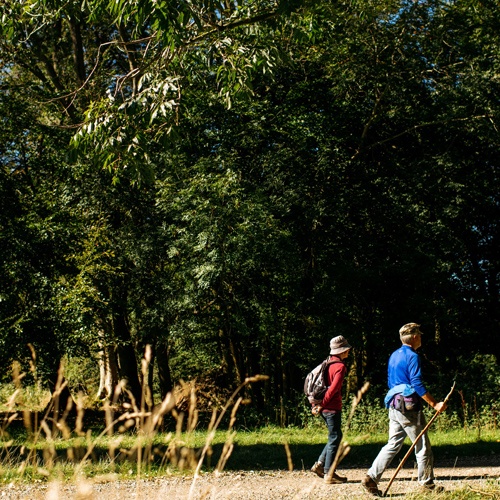 Ashridge Estate
If you're looking to celebrate National Walking Month earlier and get involved in taking to the great outdoors, then head to Ashridge Estate, an area of the Chilterns with over 80 miles of footpaths. As it's an area of the Chilterns, the Estate is sprinkled with woodland and pretty villages. There are plenty of routes to follow – but a favourite is the circular trail that starts in Aldbury village and follows the Ridgeway National Trail to Ivinghoe Beacon and back along the Ashridge boundary. Walking on the Estate
Tring Park
Walking gently through a shaded woodland, on a warm springtime day sounds quite ideal no? Not all walks you venture on need to be tough, over 10 miles or time limited, and Tring Park is perfect for a mellow wander. In the 264-acre park you can discover the history of what was once a Rothschild estate, and explore the natural features such as wildflowers to the viewpoint 'rond point', with views stretching to the Chilterns and the man-made ones such as the Rothschild gamekeepers summer house. And with Tring just nearby, you can treat yourself to a well earned pitstop! All walks of life in Tring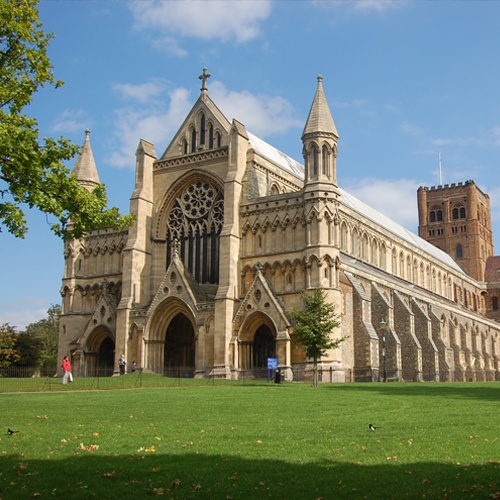 Alban Way
Between St Albans and Hatfield there was once a branch railway line that connected the Great Northern Railway that closed in 1969. Today, the six-and-a-half-mile route is open to cyclists and walkers to enjoy traffic free. Start your walk off in Cottonmill Lane in St Albans and spot sights such as the Blackberry Arch and the River Ver, through to Wrestlers Bridge in Hatfield. You could even extend the jaunt to Hatfield House. Get on your way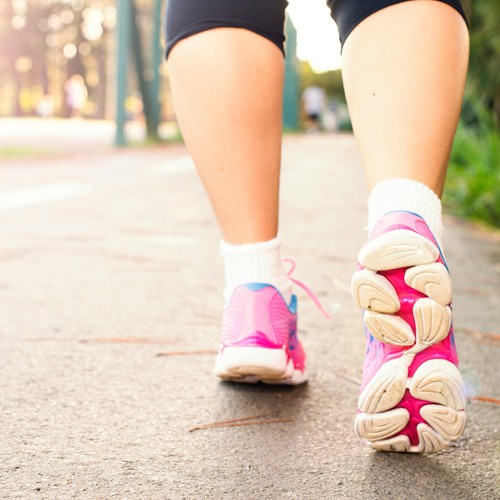 Hertfordshire Health Walks
When you're considering to head out for a walk, it could be that you are craving some fresh air or to see some nature, yet it's also very healthy and good for the body and mind. Across Hertfordshire there is a partnership called Hertfordshire Health Walks, which aims to promote the healthy side by offering free volunteer led walks through a town's green spaces and countryside of the county. From easy to difficult, short to long, there's no need to book onto a walk, just turn up (after registering as a walker) and head out for free! Walk to health